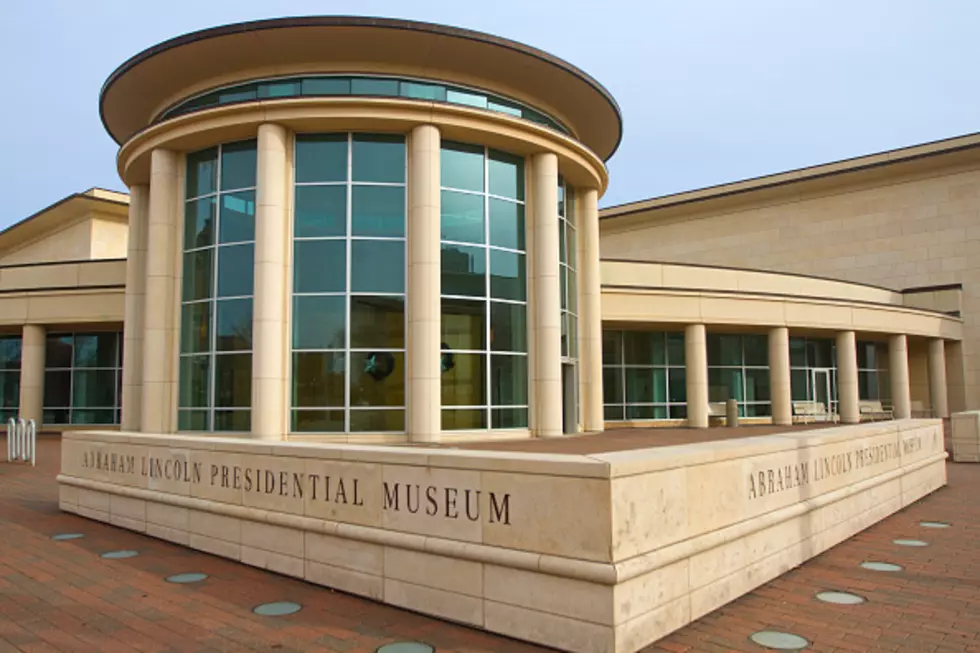 Lincoln Library Celebrates Illinois' 200 Years With 4 Presidents
Moment Editorial, Getty Images
Four American presidents who each called Illinois home at one time or another will be featured in the "From Illinois to the White House: Lincoln, Grant, Reagan, Obama" exhibit, opening this Friday (March 23rd), and running through end of the year.
The exhibit will examine the connections of those four presidents to Illinois, their achievements as politicians and communicators, and the first ladies who helped them succeed.
Some of the rare artifacts and items, gathered from institutions around the country, include:
The table where Lee surrendered to Ulysses S. Grant in the Civil War
The note cards Ronald Reagan used in his "Tear Down This Wall" speech
The Grammy that Barack Obama won for the audio-book version of "Dreams from My Father"
The Bible on which Grant's head rested after his death
A love letter from Reagan to his wife Nancy
Obama's notes from his "Bloody Sunday" speech in Selma
And, of course, the Lincoln Presidential Library will display fascinating Lincoln items such as the last axe he ever used, his briefcase and his ink well and pen.
Visitors get to see unfamiliar sides of the presidents. They'll learn about Grant being so down on his luck that he had to pawn his watch and about Lincoln using his wrestling skills to win respect in a new community. They'll see Obama about to start his first job as a lawyer and Reagan as a boy moving from town to town.
The exhibit is presented in the ALPLM's Illinois Gallery, a space dedicated to rotating exhibits on state history. There will be no extra fee to see "From Illinois to the White House: Lincoln, Grant, Reagan, Obama." It is provided as part of regular admission to the Lincoln museum.
More From WROK 1440 AM / 96.1 FM