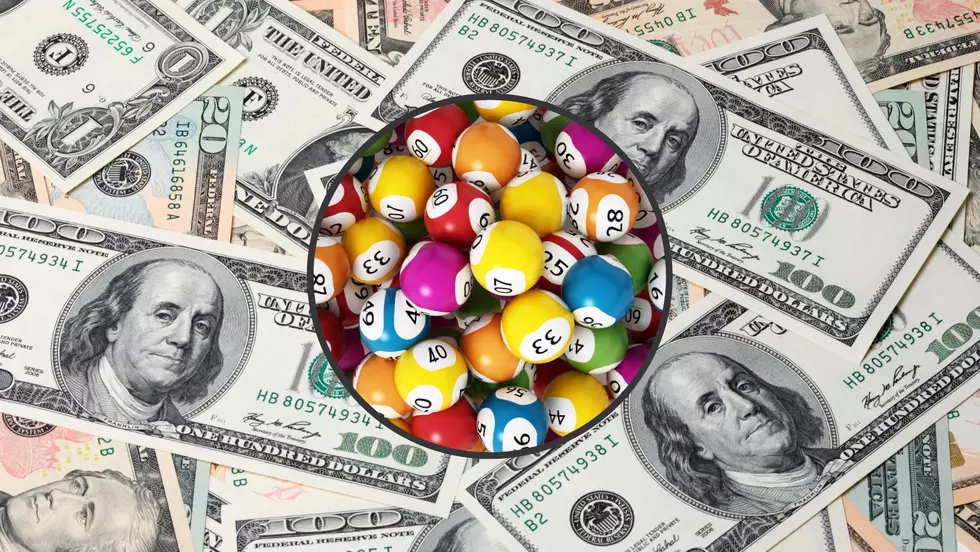 The Third Highest Lotto Jackpot In Illinois History Takes Place Tuesday Night
Photo by Brock Wegner on Unsplash
We saw the fifth highest jackpot in Illinois history last week. No winner means that we will get the third highest jackpot in Illinois history this week.
Tuesday night's Mega Millions jackpot will be an estimated $810,000,000. The only time the jackpot was higher was in 2021 and 2018 when the jackpots reached $1B and $1.5B respectivelly. It should also be noted that the winners of those two jackpots went to a single ticket holder. A
Megamillions.com - Across the country, players are taking notice – allowing tomorrow's Mega Millions® jackpot to be raised to an estimated $810 million, with a cash value of $470.1 million.

If won, it will be the third largest Mega Millions jackpot prize in the game's history. The largest Mega Millions jackpot was $1.537 billion on October 23, 2018. That winning ticket was sold in South Carolina.
If you get to work early enough on Tuesday, maybe you can convince your boss to buy everyone a bunch of tickets. That's what the owner of Raising Cane's did for their employees.
I'm sure that some would have preferred they just pick a random Raising Cain's employee to receive a $50K bonus, but at least this way they can allow all their employees to daydream for at least 24 more hours.
And also, since we've gotten this far, how about a little public service announcement.
If you are going to the gas station to buy anything more than 10 bucks worth of lotto tickets and you see someone else there just trying to get some gas or a bag of chips, let them cut in front of you. It's just the polite thing to do.
Good luck.
LOOK: Here is the richest town in each state
Just saying the names of these towns immediately conjures up images of grand mansions, luxury cars, and ritzy restaurants. Read on to see which town in your home state took the title of the richest location and which place had the highest median income in the country. Who knows—your hometown might even be on this list.
5 'Must-Have' Chicago Hot Dog Experiences That Will Change Your Life
One look at these five Chicago hot dog spots and you will start to feel something move inside you. That's your hunger. Come eat and your life will never be the same.
More From WROK 1440 AM / 96.1 FM