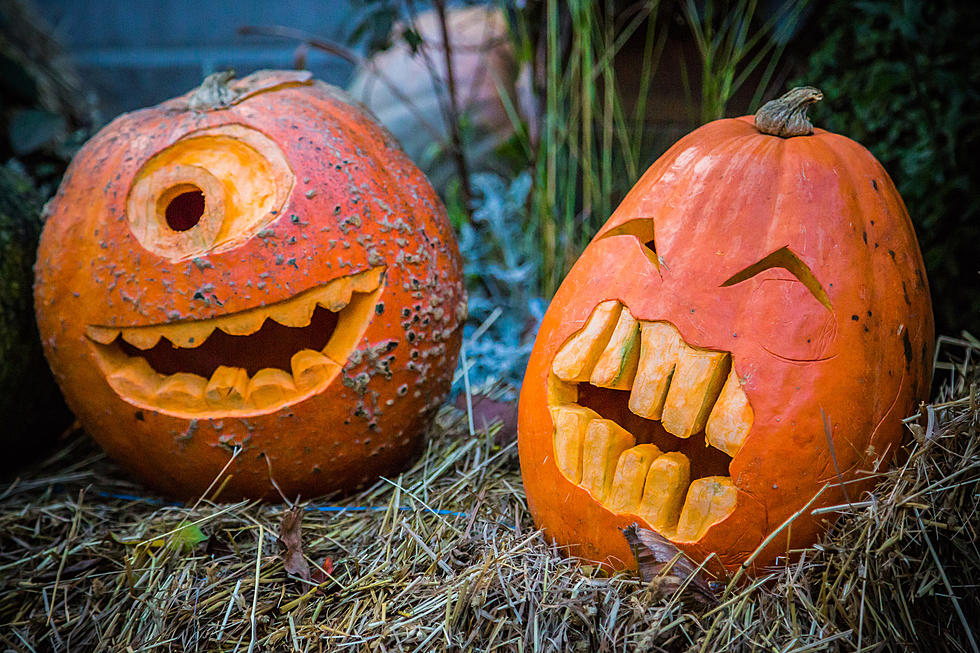 Popular Illinois Pumpkin Launch Features Giant 400 Pound Catapult
bloodua
Before you toss that squishy rotting pumpkin into the garbage, keep it outside until this weekend, then bag it up and bring it to this very popular family event.
Discovery Center's Smashing Pumpkins 2022 Event
Not one child (or adult for that matter) should pass up the opportunity to have some big fun launching their pumpkins from high in the air and smashing them into pieces.
Time to give your gourd a proper send-off as it splats across the parking lot at Rockford Discovery Center Museum located at 711 North Main Street on the west bank of the Rock River
The Smashing Pumpkins event is Sunday, November 6 from 11:00 am - 2:00 pm. The museum staff has a really fun and educational day planned.
Explore ways to crack, smash or pitch your pumpkin using Newton's Laws of Motion and simple machines.
This is where the messy fun happens. Bring your pumpkins and gourds and watch them become 'parking lot projectiles', according to Discovery Center's event planners.
[...] Explore ways to launch, crack, split and smash your pumpkin using the power of simple machine science like levers and pulleys. Used jack-o-lanterns will become parking lot projectiles when catapulted from our giant trebuchet built with a 400-pound counterweight.
After the event ends, all the splattered pumpkin parts will be collected and fed to local livestock. Museum staff will also help you build your own mini catapult.
Smashing Pumpkins Admission Details
Museum and outdoor activities are $10 per person and free to members and all children ages 1 and younger.
Sounds like the perfect Sunday, well almost. Maybe some donuts and cider after the event ends.
5 Perfect for Fall Apple Orchards in Northern Illinois to Visit
Even the biggest spring and summer lovers have a deep appreciation for a trip to an apple orchard. We're lucky to have so many this close to us.
28 Big Things Everyone Else Loves But Rockford Folks Can't Stand
You've more than likely heard the old expression, "opinions are like ________, everyone has one." This list more than validates that expression.
More From WROK 1440 AM / 96.1 FM