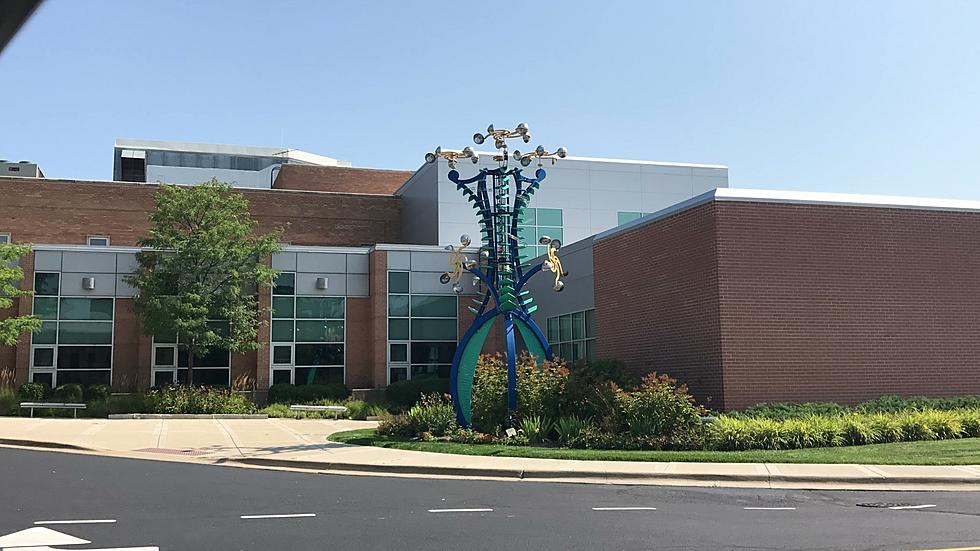 You Can Now Play Longer and More Often at Rockford's Discovery Center
JB Love|Townsquare Media
As I write this, Illinois is currently sitting in the "Bridge" phase of its COVID-19 pandemic reopening plan. We may not have reached the "no restrictions" part yet, but we're so close it actually feels like life is starting to return to normal.
Parties, festivals and concerts will be happening again this summer, and thankfully for parents, entertaining our kids this summer will require a lot less creativity. Summer camps and public pools will be open, and as of June 1, play time sessions at Discovery Center Museum in Rockford have been extended. YAY!
According to a Discovery Center Museum press release;
Play sessions will now be 2 ½ hours in the morning and 3 hours in the afternoons: Wednesdays 9:30-Noon and Thursdays through Sundays 9:30-Noon and 1-4:00 p.m. Capacity limits are increasing from 125 to 200 guests per play session, which is 20% capacity level.
Current Illinois guidelines do allow the Discovery Center Museum to operate at higher capacity levels than stated above, but the museum has decided "to take things slow and be extra protective of our many young guests who are not yet able to receive vaccinations".
All Discovery Center guests will still need to reserve their play time session in advance at discoverycentermuseum.org/reservations, and the time between each play session will still be used to clean and sanitize all areas before the next group of visitors arrive. Face masks will also still be required for all visitors over the age of 5.
If heading out in public is still not something you are comfortable doing with your children, no worries, plenty of virtual fun is still available at discovercentermuseum.org!
Rockford Man's Amazing Star Wars Collection
Rockford Man's Amazing Star Wars Collection
READ MORE: 50 resources to help you educate your kids at home
More From WROK 1440 AM / 96.1 FM