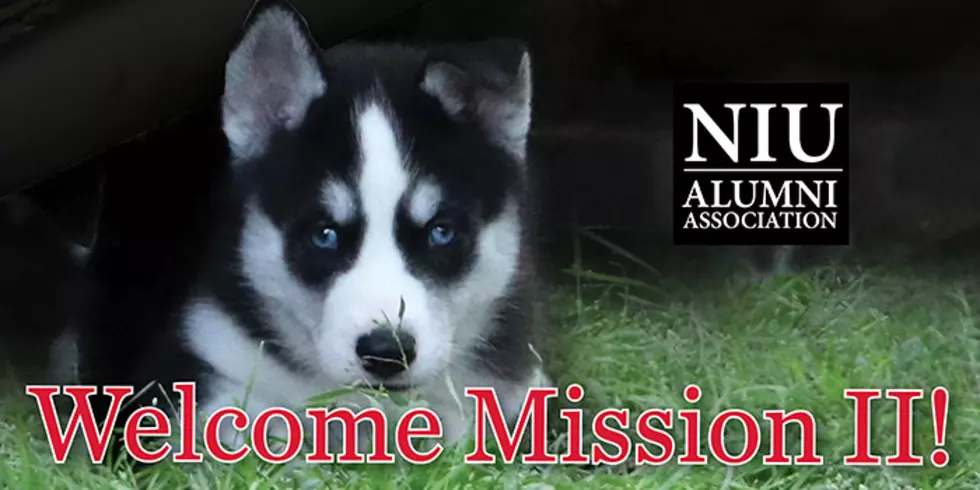 NIU Introduces An Addition To The Huskie Family
NIU, Facebook
Northern Illinois University and the NIU Alumni Association are happy to announce the arrival of Mission II to the Huskie Nation.
Mission II will eventually take over for current NIU mascot, Mission. It's all part of the circle of life, I guess. Work your tail off for years supporting a college and all its athletic endeavors, then one day they ask you to start training your replacement.
Mission II was born on Saturday, July 6, weighing in at 14.5 ounces. He is from Aoi Kita Kaze Siberians, a preservation breeder located in Southern Wisconsin.

There will be a transition period for Mission and Mission II, before Mission retires in 2021 at the age of 10 years old. During this transition, Mission II will accompany him to all eligible events for experiential learning and proofing.

Mission II will also be trained by head trainer and Mission program consultant Lisa Boland on a daily basis and will attend puppy classes at Enjoy Your Dog in Downers Grove, Illinois, for additional specialization and practice. He will be starting with basic puppy obedience, camera skills, social cues, interactions and confidence building.

"Mission has set a very high bar in mascotting, and Mission II will be working very hard to follow in his footsteps," said Boland. "I am so proud of Mission and the work that he's done as the official NIU mascot.
I'm sure Mission II will keep up Mission's good works so much better than a costumed mascot ever could...
More From WROK 1440 AM / 96.1 FM