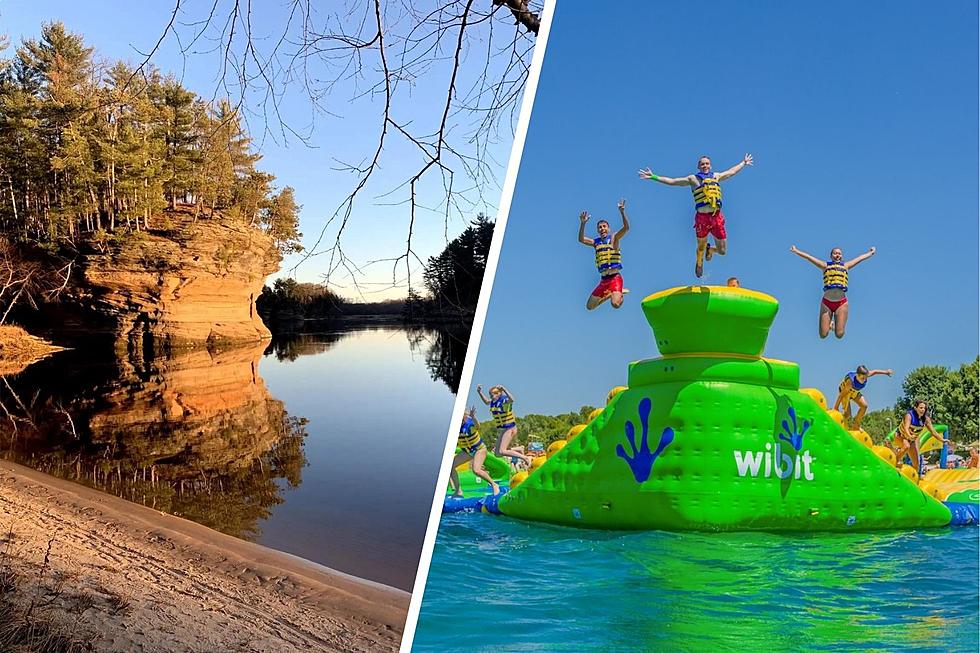 Naturally Filtered Lake and Floating Water Amusement Park Coming to Wisconsin
LandofNatura.com/Canva
The Wisconsin Dells area is no stranger to titles like, "Biggest in the U.S" or "World's Largest" and it's about to happen again this summer. Come take a look.
The Water Park Capital of the World is about to unveil an entirely new kind of water attraction that very few have ever seen. All the 'natural fun begins this summer.
Favorite Wisconsin Dell's Water Parks
There is no shortage of fun to be had in, on, and nearby the water in the Wisconsin Dells. For decades, families have come in droves to soak up the fun and every other resource possible.
If you've been to Noah's Ark Waterpark, you've enjoyed the LARGEST water[ark in the entire world.
I grew up in Wisconsin and since my childhood, I've found one thing to be very true about The Dells:
"If you want to be noticed and get people to visit your attraction, you must make it big."
Mt. Olympus is another giant waterpark in The Dells and they're just completing a major renovation that includes a much larger indoor waterpark and play area for kids. They're also launching a first-of-its-kind rotating waterslide this summer.
Also debuting in 2022 in the Wisconsin dells,
The World's Largest Naturally Filtered Lake and Floating Water Park
A 150-acre project that first broke ground in 2018 is scheduled to open a big new phase this summer, called the Land of Natura, according to travelandleisure.com.
"This one-of-a-kind water feature will be the first Natural Waterpark consisting of 250,000 gallons of naturally filtered water. The lagoon will be natural as a lake and crystal clear like a pool, but without harsh chemicals, using the self-cleansing principles of a wetland bog, plants instead of chemicals", says the company's website.

 
I'm no scientist, so I don't fully understand what's going on with all this natural water, but I don't like dirty water and I hate what strong chlorine does to my eyes and skin.
Check out the Land of Natura
This natural adventure park located in the Lower Dells of the Wisconsin River will be the location of some great getaway memories.
This first phase of the development, a 40-acre parcel, will include the world's largest naturally filtered lake with America's largest inflatable waterpark, plus North America's longest canopy tour.
More than 10 miles of hiking and biking trails through the woods, river beach access, and crystal clear kayak rentals. Plus, you'll find food trucks on site serving locally sourced foods.
Everything about this place sounds like an actual dream coming to life.
All-day admission is $29.99 for adults and $19.99 for children. Book your tickets HERE.
The Land of Natura is owned and operated by the Makowski Brothers, who also recently renovated other properties they own in the Dells, The American Resort, and The River Inn, Hot Rocks, and The VUE.
7 Foods You Didn't Know Were Official State Foods of Illinois & Wisconsin
Wisconsin and Illinois' official state foods you probably didn't know about.
Wisconsin's Pink Castle Makes the Ultimate Girls Getaway
More From WROK 1440 AM / 96.1 FM