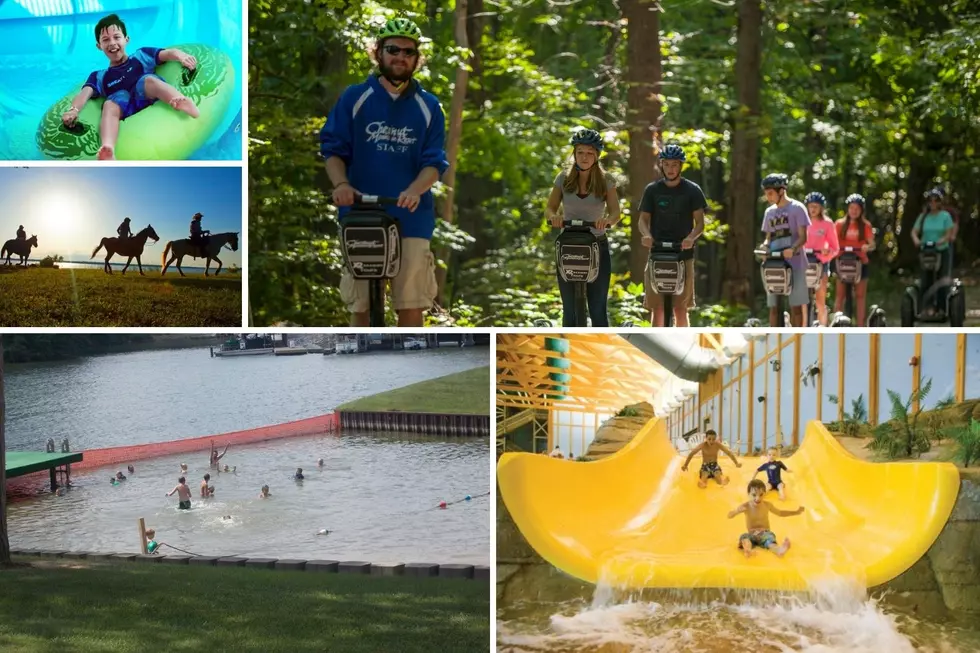 Five Illinois Resorts That Are Perfect For a Family Vacation
Chestnut Mountain Resort, Great Wolf Lodge, Anthony Acres Resort, Grand Bear Resort, Holiday Inn Club Vacations via Facebook, Canva
Do you have big extravagant vacation plans in mind for this summer, or more of a quick, budget-friendly getaway?
Are you still completely lost on where to go and unwind this summer and have young kids that need entertaining too? I may be able to help you with that!
Best Resorts in Illinois For Families
School is almost out for summer, now what do we do with the kids?
In the hecticness of booking camps and scheduling sitters for our kids while we work this summer, sometimes we forget that we've earned a summer break too, so let's get one on the books ASAP!
I have two young daughters, so planning a family vacation at a relaxing spa resort might not go over so well. Waterparks and amusement parks are my family's usual go-to, but this year I really want to brand ouch when it comes to family-friendly resort options.
Lucky for us, Illinois has a plethora of family-friendly resorts to choose from, and almost all of them offer a heaping helping of relaxation too.
No matter how big or small your vacation budget is, or how far you are willing to travel in Illinois, I think you'll find something on this list to make you smile...
[H/T Enjoy Illinois]
Five Illinois Resorts That Are Perfect For a Family Vacation
Eight of the Craziest Airbnb Homes in Illinois You Can Rent Today
This Nautical Illinois Airbnb Has Its Own Private Beach
More From WROK 1440 AM / 96.1 FM