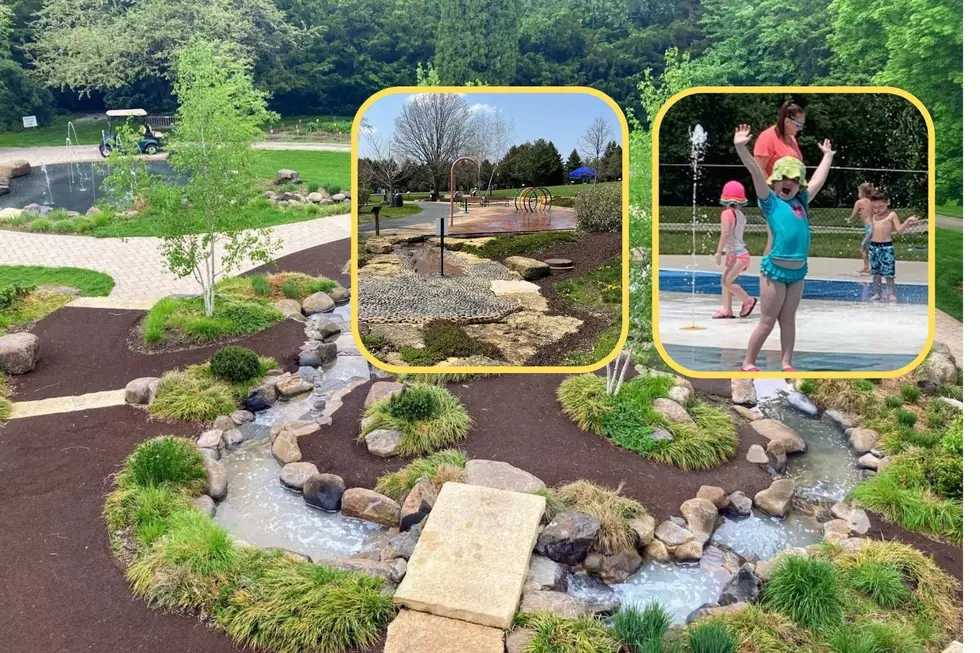 3 Illinois Splash Pads That Must Be On Your Summer To-Do List This Year
Klehm Arboretum & Botanic Gardens, Oregon Park District via Facebook, Canva
Summer days are almost here, and we'll all be looking for ways to stay cool and have fun soon. If you have young kids who might know how to swim yet, or you just want a quick way to cool off this summer, splash pads are an awesome way to go!
Do You Know the Difference Between a SPRAY Pad and a SPLASH Pad?
It wasn't until I had kids that I learned there is a difference between a SPRAY pad and a SPLASH pad. I used to refer to anything that sprayed water in a park as a splash pad, and it turns out I was wrong.
According to watertoys.com, SPLASH pads are generally smaller and cater more to kids 12 and younger. They usually feature equipment that sprays or pours water on users, and they never feature standing water to make them safer for younger children.
A SPRAY pad or park is usually larger and designed for all ages, although they too usually feature an area suitable for toddlers and younger children.
Spray Parks in Rockford, Illinois
The Rockford Park District operates 15 different Spray Parks you can visit when you desperately need some water fun this summer:
Beattie Playground, 1251 Rural Street
Blackhawk Park, 101 15th Avenue
Bloom School Playground, 2901 Pelham Road
Brown Park, 2010 North Main Street
Churchill Park, 2002 7th Avenue
Ekberg Pine Manor, 3750 Balsam Lane
Harmon Park, 1924 East Gate Parkway
Highland Park, 3011 Rural Street
Keye-Mallquist Park, 1702 11th Street
Liberty Park, 1555 Morgan Street
Mandeville Park, 650 Montague Road
Sabrooke Playground, 2900 Kishwaukee Street
S. Henrietta Park, 527 S. Henrietta Street
Washington Park, 3617 Delaware Street
Dahlquist Park (3251 Oak Grove Avenue, Rockford, IL) (This one only turns on when the heat index rises above 95 degrees)
3 Awesome Rockford-Area Splash Pads You Need to Take Your Kids To This Summer
The Rockford Park District's Spray Parks are always a fun option on a hot summer's day, but there are also some great Splash Pads in this area your young kids will LOVE! Here are three that my daughters ask to go to every summer:
1. The Kid's Creek Water Feature and Splash Pad in the Nancy Olson Children's Garden at Klehm Arboretum and Botanic Gardens in Rockford.
2. Doty Park Sprayground on W Locust St. in Belvidere 
3. Oregon Park District's Splash Pad in Park West
Want more water fun in your life? Here are some great local pools to check out this summer...
21 Different Rockford Area Swimming Pools to Keep You Cool this Summer
If you're looking to learn to swim, take a dip or just cool off, these are the 21 best in the Rockford area.
25 Rockford(ish) Spots For Cool Sweet Treats When It's Stupid Hot Outside
Here are some of the best places for ice cream and other cool sweet treats in and around Rockford.
More From WROK 1440 AM / 96.1 FM