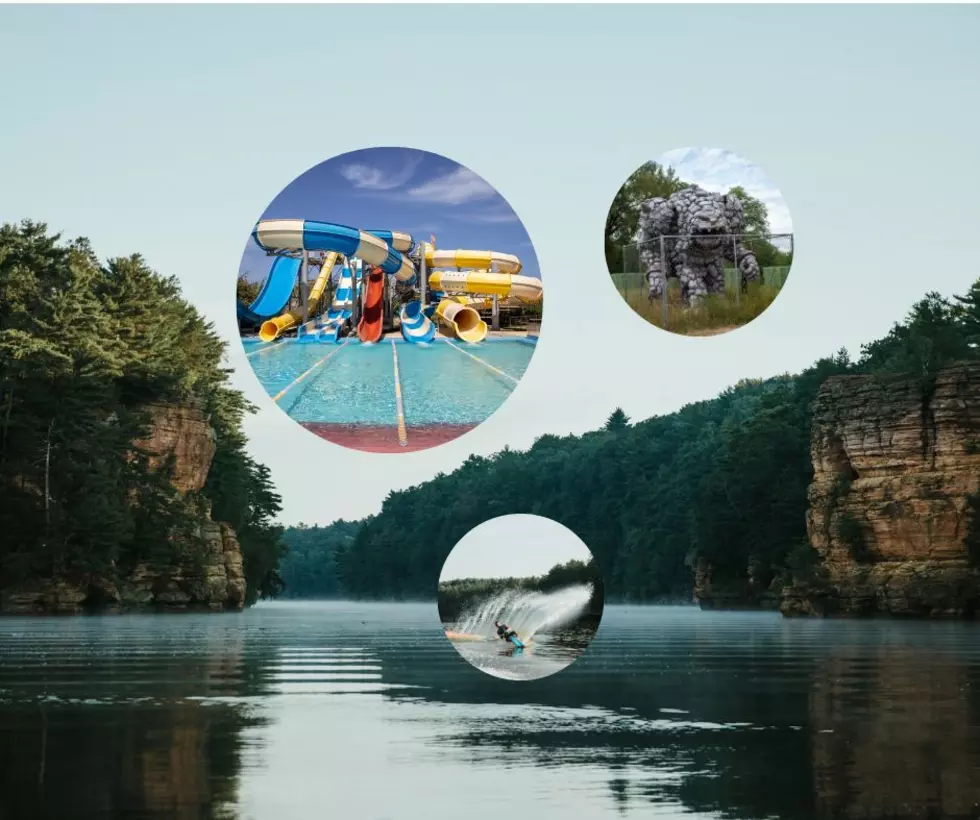 Ever Wonder Why The Wisconsin Dells Are So Popular? Here's Why…
Canva
The Wisconsin Dells are a major midwest tourist attraction but did you ever wonder why?
One Of The Top Midwest Tourist Attractions Is Located In Wisconsin
I've been lucky because I've been able to travel and see many different places. When it comes to popularity in the midwest it's hard to top the Wisconsin Dells. From Memorial Day to Labor Day that area is swarming with out-of-towners. If you talk with people from Illinois, I would safely assume that many of them have been there or are at least planning a visit to the Dells sometime in the near future.
What Do Parents Think Of The Wisconsin Dells?
I can still hear it in my head, my dad saying under his breath as he tries to navigate through busy vacation traffic. Why is the Wisconsin Dells so popular? He took us there a couple of times when I was a kid but he was never a fan. His take on it was calling the place a tourist trap. Personally, growing up I thought it was the best. What kid wouldn't love a place filled with rides and treats? As a parent and adult, I agree more with my dad than my younger self. I don't have any hate for the Dells but it is a bit much.
Why Are The Wisconsin Dells So Popular?
I believe that is a very good question. I don't think it's just one thing, it's the whole package.
Generation after generation, visitors to Wisconsin Dells create new memories to last a lifetime, enjoying both modern waterparks and traditional attractions, while continuing to happily reminisce about days gone by.
It's the ultimate combination of fun and nature. I would say it's a very unique place to visit. Where else are you going to find waterparks, go-karts, and mini-golf along with breathtaking scenery, stunning rock formations, and beautiful waterways? There is something for everyone. Only in the Wisconsin Dells.
Travel Back To 1975 With A Look Inside Wisconsin Dells' Storybook Gardens
The attraction is long gone but you can take a digital tour with these photos.
25 Places You Need to See Next Time You're In Wisconsin
More From WROK 1440 AM / 96.1 FM