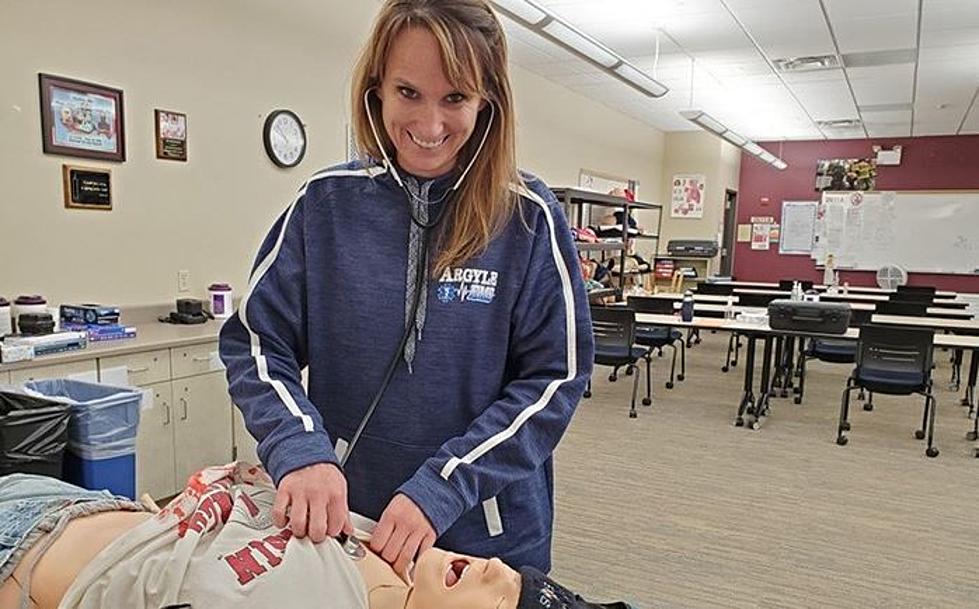 Wisconsin Mom, Teacher and Coach Devotes Her Free Time to Helping Her Community
Provided Photo
I think we can all agree that life can be very tiring at times. Being a parent is tiring, no matter how old your children are. Working a full-time job is tiring, and finding time to do something for yourself is often hard. Then you hear about people like this week's Hometown Hero, Heidi Ganshert of Argyle, Wisconsin, and you marvel over how they find time to do so many amazing things.
Here is the nomination letter that Nicole Meinert sent us about Heidi, and honestly, I am in awe of how inspiring and dedicated Heidi is;
Heidi is an all-around amazing person.  She joined the Argyle EMS a few years back and hasn't taken her volunteer position lightly.  She is always taking classes to better herself, our EMS, our community, and out school.  She is currently the president of the EMS.  She helps her family run their dairy farm, is a mom to three kids, teaches high school science, coach's softball, and serves as the Argyle School District's athletic director.  She is a busy woman and is always giving back to our little community.  She has also taken the time to CRP certify all staff in Argyle Schools AND prior to graduation all seniors at Argyle High school are CPR certified.  I believe she is a prime example of what a hometown hero is.
Heidi, thank you for inspiring us all to do better, be better, not only for ourselves but for our communities as well. I hope you use the $100 Amazon gift card we are giving you from our friends at Gustafson's Furniture & Mattress on something that brings you joy.
If you know someone like Heidi that works tirelessly to make our community a better place to live, please nominate them as a Hometown Hero, here.
Past Hometown Hero Award Winners
25 Good & Bad Reactions To "What's It Like Living in Rockford?"
More From WROK 1440 AM / 96.1 FM