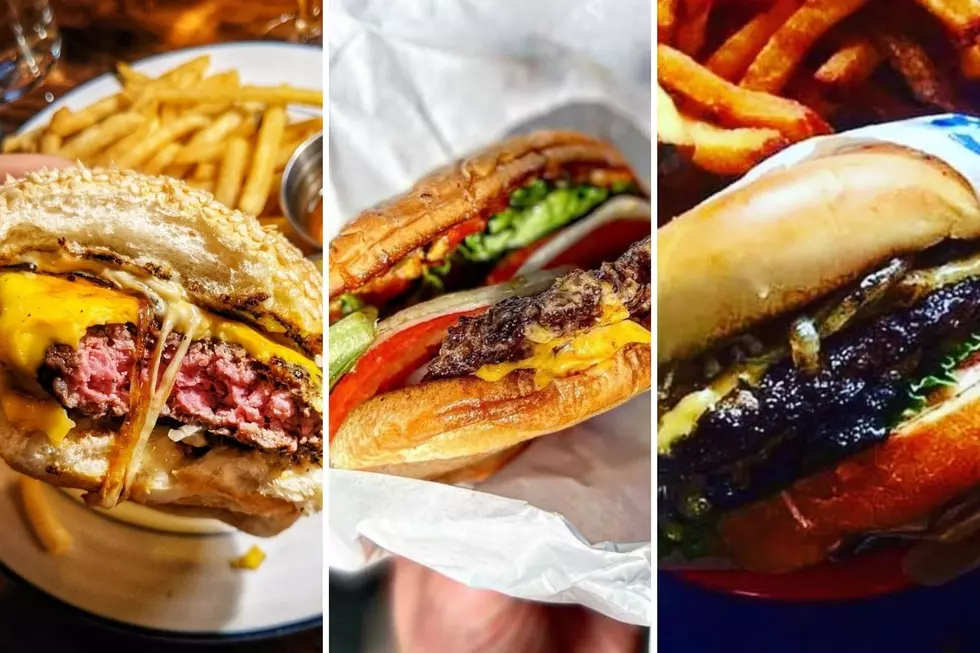 Three Burger Joints in Illinois and Wisconsin Called Worthy of the Trip
(l. to r.) The Loyalist, Kopp's Frozen Custard, Fatso's Last Stand via Facebook
There are times when eating what's in your local area is the most economical and best way to get a meal.
However, there are other times when it's worth packing up the car and taking a drive just to try something potentially better than the rest.
It's funny because just yesterday, I shared a story with you about how I feel like I am the very worst at setting up trips out of town strictly to eat.
It might have been because I didn't know this list from It's The Vibe called These Burger Joints WIll Make The Cross-Country Trip Worth It.
Inside you'd find three joints that are located in Wisconsin and Illinois, so rest easy you won't have to go "cross-country" to try either of these delicious-looking burgers.
1. Fatso's Last Stand - 2258 West Chicago Avenue, Chicago, IL.
Fatso's Last Stand is a restaurateur's take on the neighborhood snack bar. Enjoy Chicago's Best Char Dogs, chow down on a Fatso Burger or salivate over inventive concoctions with Mac & Cheese as the prime ingredient.
2. Kopp's Frozen Custard - 18880 West Bluemound Road, Brookfield, WI.
Kopp's Frozen Custard is a landmark in the Metro-Milwaukee area.

We specialize in frozen custard and large "jumbo" hamburgers.

Kopp's has established itself with a distinct reputation and standard which competitors continue to chase.
3. The Loyalist - 177 N Ada Street Suite 1, Chicago, IL.
At it's heart, The Loyalist is a neighborhood restaurant and bar. It is the perfect palce to gather with family and friends whether you live around the corner or arrive from another city. The restaurant is cozy, friendly and fun - and has now expanded to a seasonal patio on Ada Street.
Interestingly, all three of the above burger joints are rated a 4 out of 5 on Yelp.
I guess that means you may have to try all three in order to see which one is truly worthy of the drive.
7 Foods You Didn't Know Were Official State Foods of Illinois & Wisconsin
Wisconsin and Illinois' official state foods you probably didn't know about.
You Cannot Visit Illinois Without Trying These 5 Iconic Foods
Welcome to Illinois. While you're here, we're going to make sure you eat well. Not just delicious food, but the most important foods our state offers.
More From WROK 1440 AM / 96.1 FM