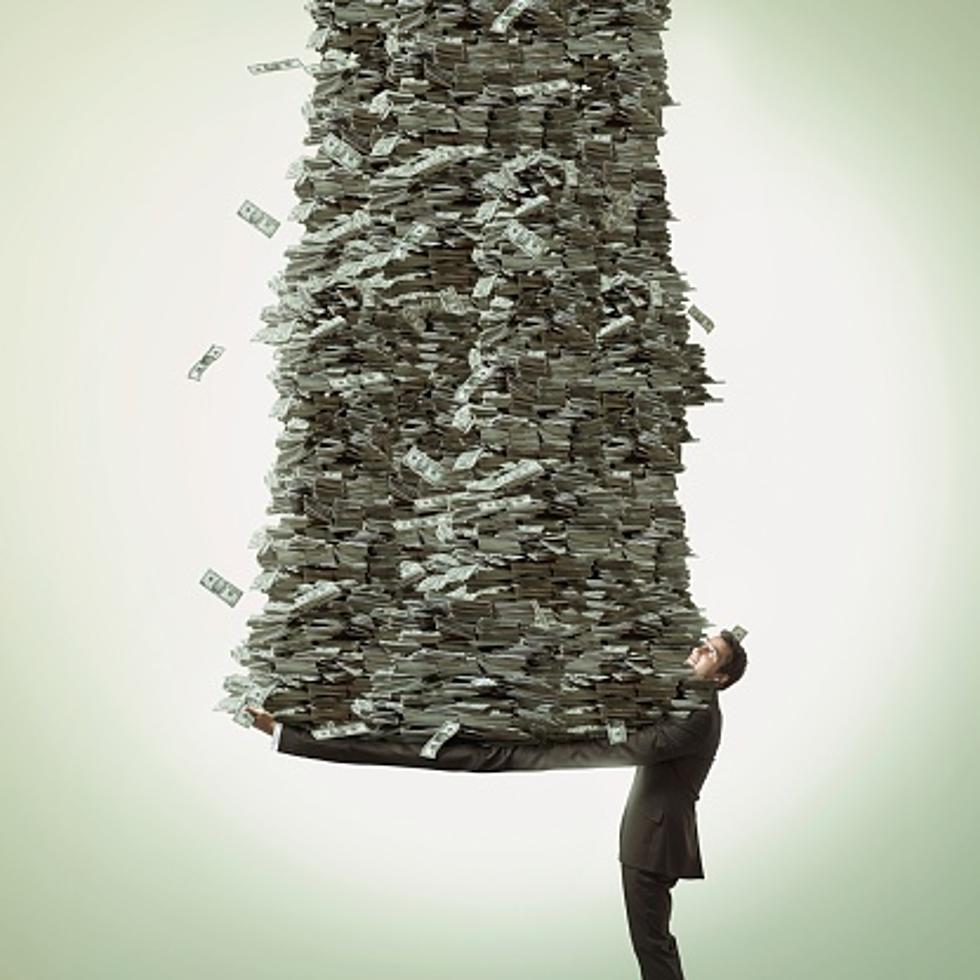 These Are Illinois' 10 Richest People, According To New Report
Getty Images
If you want billionaires, you don't have to look outside Illinois' borders to find a bunch of them. 24/7 Wall Street says that Illinois is home to 22 billionaires, with 11 in Chicago and 2 in Highland Park.
The combined wealth of Chicago's billionaires is just about $50 billion, while Highland Park's billionaires account for about $4.5 billion.
One Illinois Man's Wealth Stands Above All Others, Including The Current Governor
Holding the title of Illinois' richest man would be Ken Griffin, founder of Citadel, a hedge-fund management group that Forbes says manages around $35 billion in assets. Griffin's personal wealth is pegged at over $16 billion. He's also given well over a billion dollars to charity.
Four Of Illinois' 22 Billionaires Have The Same Last Name
That will probably take you all of 3 seconds to figure out. You guessed the name "Pritzker?" You're absolutely right. If you thought Governor Pritzker was Illinois' richest man, and were surprised it wasn't, you may also be surprised to learn that the governor isn't even the richest guy in his own family. That honor goes to Thomas Pritzker, the governor's cousin and executive chairman of hotel giant Hyatt. His worth is estimated to be $4.5 billion.
Here Are The Rest Of Illinois' Richest People, Along With Their Estimated Worth
Forbes' experts at determining net wealth did some digging, and here are the names and numbers for Illinois' mega-wealthy:
Ken Griffin ($16 billion)
Neil Bluhm ($5.7 billion)
Sam Zell ($5.3 billion)
Joe Mansueto ($5.2 billion)
Mark Walter ($4.7 billion)
Thomas Pritzker ($4.5 billion)
Eric Lefkofsky ($4.3 billion)
Ty Warner ($3.6 billion)
J.B. Pritzker ($3.5 billion)
Patrick Ryan ($3.5 billion)
10 Hilarious Badly-Timed Photos of Illinois' Governor, J.B. Pritzker
Here are 10 photos of Illinois Governor J.B. Pritzker taking at an inopportune moment or a decent photo taken out of context.
Inside Amazon: A Detailed History of America's Biggest Online Retailer
Stacker
compiled a list of key moments in Amazon's history and its current business from a variety of sources. Here's a look at the events that turned an online bookstore into a global conglomerate and a self-made entrepreneur into the world's second-richest man.
More From WROK 1440 AM / 96.1 FM