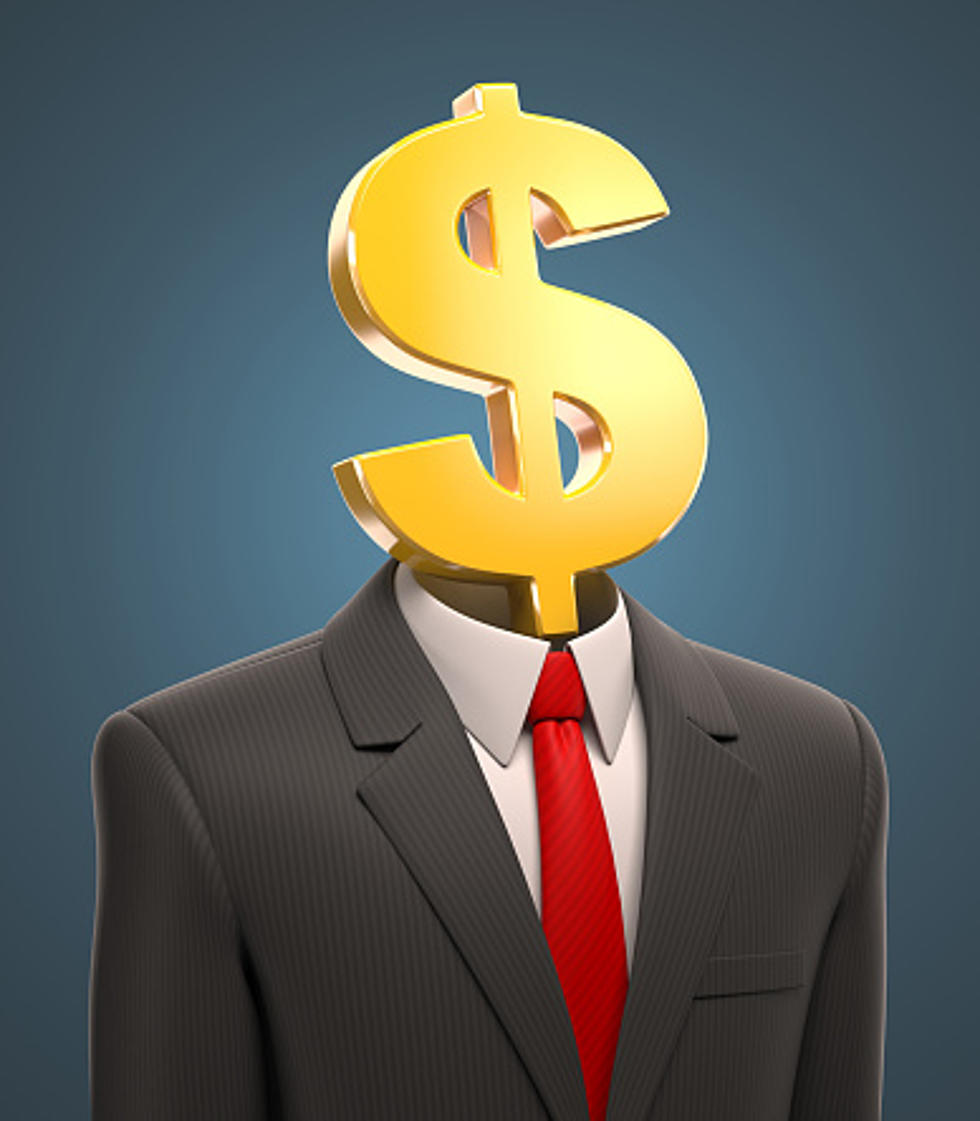 Meet The Illinois Billionaires On The Forbes 2022 Richest List
Getty Images
I know what you're thinking, and I'm sure you're right; you will probably show up on next year's list, since you've obviously been overlooked once again by those bean-counters hanging around the break room at Forbes.
Seriously, though--would you want to be on the list of the richest Americans, or would you rather be one of the richest Americans that no one knows anything about their money? I'm going to go with the latter, simply because it would cut down on people asking you for dough.
According To Forbes, There Are 2,668 Billionaires In The World, 21 Are From Illinois
Forbes also points out that more than 1,000 billionaires are richer than they were a year ago, and more than 200 people became first-time billionaires over the past year.
If you're guessing that Illinois' billionaire governor, JB Pritzker, is the richest person in Illinois, you may be surprised to find out that he's not only not the richest guy in Illinois, he's not even the richest Pritzker.
Illinois' Richest Person This Year Is The Same Richest Illinoisan Of Last Year
And, there's nobody who's even close to him when we're talking overall net worth. Illinois' hedge-fund guru Ken Griffin, according to Forbes, is worth a stunning $28.2 billion, which just happens to be almost $20 billion more than Illinois' second richest person, Winnetka's Patrick Ryan, who comes in at $7.8 billion.
Here Are A Few More Of Illinois' Wealthiest, Including Several Pritzkers
As I mentioned earlier, JB Pritzker isn't the richest man in Illinois, or even his own family. That title of richest Pritzker would go to Thomas Pritzker, the governor's cousin and executive chairman of hotel giant Hyatt. His worth is estimated to be $5.42 billion.
The governor, JB Pritzker, is estimated to be worth $3.5 billion, which puts him in 9th place on the richest Illinoisans list, with Thomas holding the 6th spot. Penny Pritzker is listed at $3.2 billion for 11th place, and Jennifer Pritzker comes in 14th place with an estimated net worth of $2.03 billion.
Here are the top ten wealthiest Illinoisans, according to Forbes:
Ken Griffin, Chicago, hedge funds $28.2 B
Patrick Ryan, Winnetka, insurance, $7.8B
Sam Zell, Chicago, Real Estate, 5.82 B
Joe Mansueto, Chicago, Investment banking $5.72 B
Neil Bluhm, Chicago, Real estate, $5.57 B
Thomas Pritzker, Chicago, Hotels, 5.42 B
Mark Walter, Chicago, Financier, $4.5 B
Eric Lefkosky, Glencoe, Groupon co-founder, $3.39 B
J.B. Pritzker, Chicago, Illinois Governor, Hotels, $3.5B
Joseph Grendys, Chicago, Poultry, $3.1 B
KEEP READING: See the richest person in every state
Huge Wisconsin Dream Home with Outdoor and Indoor Pools for Sale
There isn't one detail about this $3.5 million home that isn't breathtaking. Wait until you see the master suite, the unbelievable walk-in closet, the kitchen and theater.
More From WROK 1440 AM / 96.1 FM