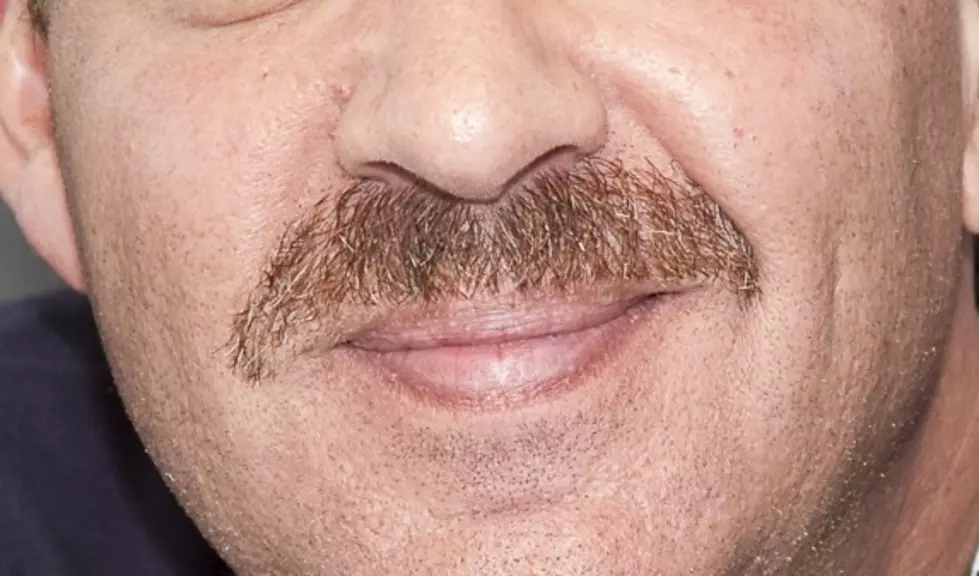 Riley O'Neil For Mustached American of the Year
Townsquare Media
The American Mustache Institute currently is accepting nominations for the 2014 Robert Goulet Memorial Mustached American of the Year. I'm sure, like me, you have only one name in mind when thinking about a potential winner: WROK's own Riley O'Neil.
To be clear, the Goulet is not an award for best mustache. If that were the case I'm not sure if Riley would have a case. As AMI puts it, the award seeks to recognize the man or woman who has best contributed to the sexually dynamic Mustached American lifestyle during the past year. And that's where Riley shines. You can read stories about past winners here.
As part of the nominating process, I had to share a picture and describe why Riley is most deserving. Here's the semi-biographical (meaning, not totally true) story I shared with AMI:
Riley has been a part of the Rockford radio scene for more than 30 years, doing his job as a Mustached American for the entire time. Over the past three decades, he has filled the airwaves with his raw animal magnatism, sense of humor, and his manly, attractive, sensual brand of entertainment. Riley is husband to a wonderful wife (disappointing single women all over the region) and father to two fabulous children. At one time, following a two-week bender, Riley shaved his mustache because his kids were curious about what he looked like without it. After seeing the results, they then forced him to wear a fake mustache until it grew back. He has spread the gospel of above-the-lip facial hair with frequent appearances on television where viewers can bask in the glory of his 'stache. Riley does not approve of goatees. His favorite mustachioed president is Grover Cleveland.
AMI says a pool of finalists will selected by "AMI's certified nuclear mustacheologists" and then will be unveiled for voting beginning Wednesday, October 1. That's when we'll need your help. I'll update you once we have the list of finalists.
Until then, spread the word: Riley O'Neil For Mustached American of the Year.
More From WROK 1440 AM / 96.1 FM