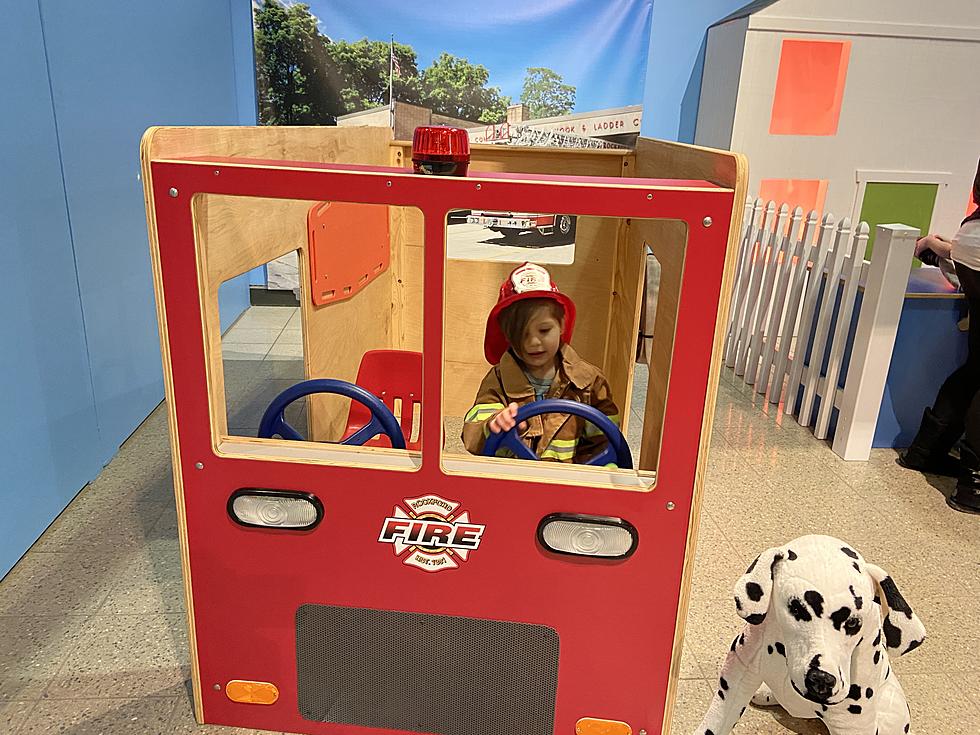 New "Tiny Town" Exhibit Coming To The Best Children's Museum In Illinois
Discovery Center
It's called Discovery Town and it's coming to one of Rockford's crown jewels, The Discovery Center.
If you grew up in Rockford like I did, you remember some incredible times at the Discovery Center. Now, to be fair, I was a pretty dorky kid (that grew up into a dorky adult) but I think even the kids that hated school had a great time at the Discovery Center.
The Discovery Center was nice enough to open their doors to some media members last year and we were able to walk around and play with the exhibits and it was AWESOME. They still have some of the old stuff from when I was a kid and a lot more. I'm actually kind of jealous of the kids now because if The Discovery Center was a 8/10 in the 90s, it's a 10/10 today.
They keep things fresh there with constantly rotating temporary exhibits. A new one opens up later this month when Discovery Town is unveiled on January 22nd.
From their press release:
Discovery Town is a friendly little town with a focus on fun! Each stop on the trip through this kid-size town provides opportunities for children to try out adult roles through role play. This cityscape created just for kids offers a collection of storefronts where our youngest citizens are the shopkeepers and customers.
It's basically one of those little kitchen play sets but on steroids. I'm not necessarily one of those "look how cute this is!" people, but seriously. Look how cute this is.
Discovery Town includes:
Vet Clinic: Give your furry friend a checkup, and then bautify your pet at the grooming table!
Pizza Shop: Take an order, then put together and serve up some pretend pizza!
Fire Station: Answer emergency calls, don firefighter gear, climb into the fire truck and battle a blaze!
Town Park: Play outdoor games in this big green space, and test your skills at mini-putt!
Classroom: Play school and enjoy school-themed activities.
Post Office: Sort the mail, fill your bag, and make deliveries all over town!
Airport: Load the plane, start the engine, and pilot your way to your favorite destination!
Zoo: Check out the giant giraffe!
It sounds amazing.
Remember, due to COVID protocols, reservations must be made. You can do that on their website or give them a call at 815-963-6769.
10 Old Fisher Price Toys That Are a Blast From The Past
32 Stunning Google Maps Pics Show Just How Much Downtown Rockford Has Changed
Changes to downtown Rockford in a little over 10 years.
More From WROK 1440 AM / 96.1 FM