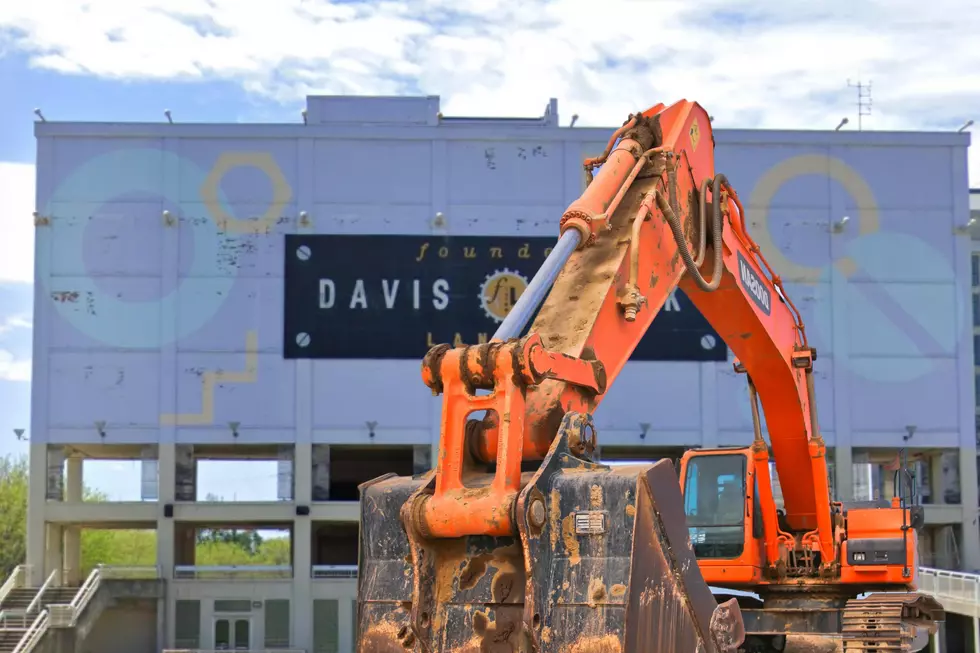 Iconic Northern Illinois Landmark Is On The Brink Of Being Demolished
Google Street View, Canva
Residents in the Northern Illinois area, more specifically the Rockford region, have heard rumblings of renovations and improvements at Davis Park for the past few years. The park, whose name has been synonymous with Rockford for decades, has hosted many events in the past.
Concerts, festivals, outdoor movies, outdoor ice skating, and more, have all been a part of the forest city's history but it's like it will become a piece of Rockford's history.
This isn't the first time there has been a discussion about tearing down the familiar piece of downtown Rockford's skyline.
In 2019, a credible source reached out to me about the Lorden Building potentially being demolished. (You can read about it here.) After the article was published I was immediately contacted and told this was not the case. As in all areas of life, plans can change. Oddly enough, three years later, a local news report confirms the iconic building may be torn down.
Rockford's NBC affiliate, WREX, reported the plan is part of a $5.5 million dollar plan to renovate Davis Park. The cost would be covered in part by state funding and funding through the City of Rockford.
What will be leaving and what's coming?
The plan begins with a possible splash pad and skate park, leading to a performance stage, an urban beach, and boat docks to follow. The boat docks at Davis Park have already been approved. The first this that has to happen is for the Lorden Building to be demolished, according to WREX. The decision could be finalized on 8-1-5 Day, an annual "Rockford" celebration.
McNamara couldn't give a specific time frame for the renovations to start but said the city is ready to go after full approval from the council as early as August 15.
What would you like to see be built at Davis Park in downtown Rockford?
Can You Identify These 20 Intersections in Rockford?
Rockford has some weird intersections as well as "worst" intersections. Test your knowledge and see if you can correctly name all 20 of these interactions in the forest city.
37 Rockford Stores & Restaurants We Want to See Make a Comeback
More From WROK 1440 AM / 96.1 FM