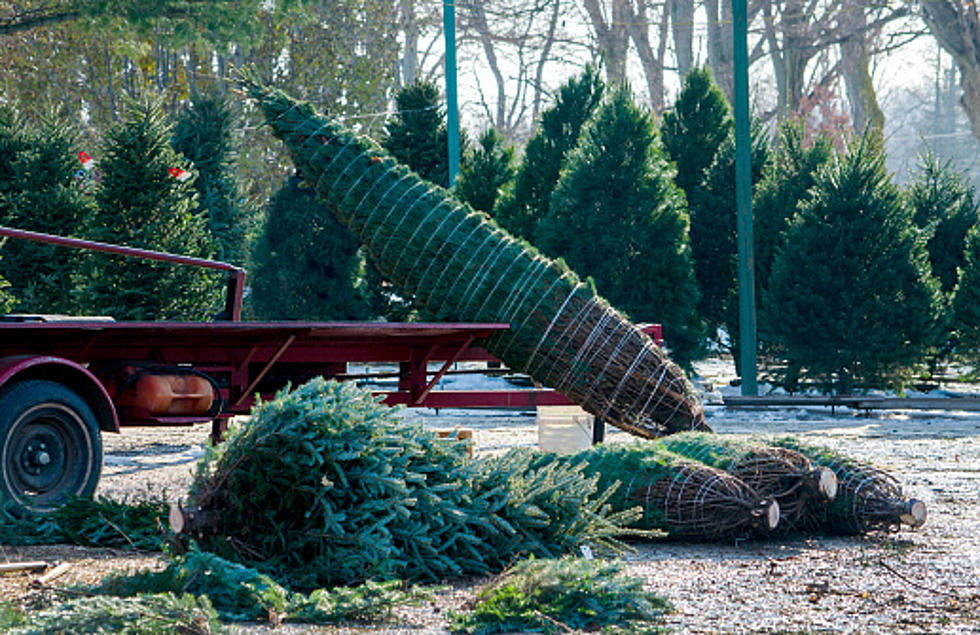 Is There Really A Christmas Tree Shortage In The Rockford Area?
Getty Images
While the shortages of electronics, toys, and other holiday gifts have captured shoppers' attention, even Christmas trees aren't safe from this year's shortages...or are they?
The American Christmas Tree Association (ACTA) warned consumers last month that they should get their trees (both living trees and artificial ones) early this holiday season. Because of extreme weather and supply chain issues, they warned that the industry could experience a shortage to meet the high demand for Christmas trees.
But, is that true here in Rockford and the Rockford area? It may not be.
Here's The Thing, Not Every Place Is Short On Trees Or Raising Their Prices
Before settling in to write this to share with you, I thought I would make a few phone calls around the Rockford area to see if the Christmas tree shortage/price hike was a fact of life in our lives, too.
I only got two responses (to be fair, the other places were either closed or too busy to chat with me), and one was from a very nice woman named JoAnn at Williams Tree Farm.
She told me that Williams Tree Farm "has plenty of trees," and that their prices remain unchanged from last year.
Another nice person I talked to was George at Ambrose Christmas Store in Loves Park.
I told him that reports were saying that artificial Christmas trees, which Ambrose sells, were going to be in short supply, and that prices were going up. George told me that not only is there not a shortage of artificial trees at Ambrose, they're fully stocked with more trees than ever. George went on to explain that prices on things go up each year, but this year they've only gone up a little bit from last year.
Bottom line: Before you get panicked about the price and availability of Christmas trees, real and/or artificial, call around to some of our great local merchants. You may be pleasantly surprised. I was.
Galena, Illinois: One of America's Very Best Christmas Towns
Wouldn't you know it, the most magical time of year also happens to be when this old-fashioned town looks its best.
LOOK: See what Christmas was like the year you were born
More From WROK 1440 AM / 96.1 FM