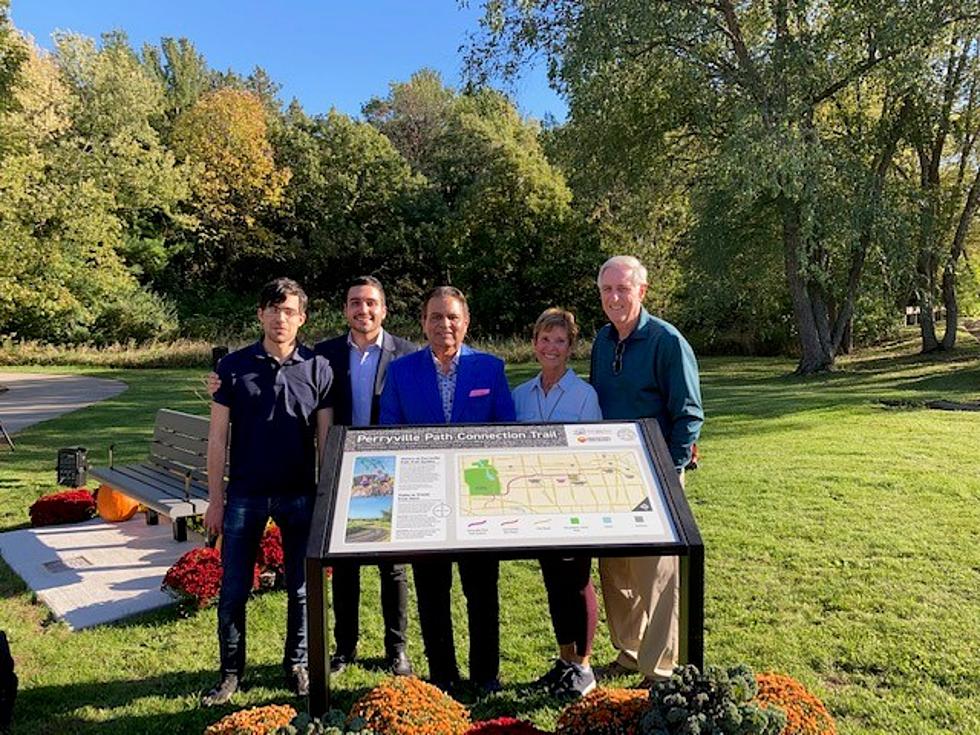 Beautiful 15-Mile Hiking Trail In Rockford Officially Gets Connection To Midway Village
Rockford Park District
Walkers, runners, and cyclists in Rockford now have another option when they're out exercising along Perryville Road.
The Perryville Path Trail System is a 15-mile long bike path that runs along, appropriately, Perryville Road, from Hart Road by Rock Cut State Park all the way south past Cherryvale Mall at Harrison.
This trail.
Another very popular Rockford bike trail is located just a few thousand feet west of the Perryville Trail at Guilford Road is the Midway Village walking loop. The 1.4-mile path is located on the grounds of Midway Village and is always populated with walkers, a lot of them with dogs.
This loop.
Now, thanks to the Perryville Path Connection, a 1,300-foot connector between the two paths, people can go from one to the other without having to travel along a busy road.
From the Rockford Park District's press release:
The Perryville Path Connection Trail takes walkers, runners, and cyclists from the 1.4-mile "loop" at Midway Village Museum to a respite area which includes drinking fountain and charging station. From the respire area, path users can enjoy the Perryville Path which is a 15-mile trail that follows Perryville Road north past Spring Creek Road, Riverside Boulevard, and Harlem Road.
We've seen drinking stations along recreational paths before but I don't think I've ever seen a charging station. Nice for people who forget to charge up their phone before heading out and are terrified at the thought of being with their own thoughts while exercising, a feeling I totally understand.
The connector loop was actually completed in 2019, but because of COVID, the city had to delay the celebration.
Well, we can celebrate now. I'll see you later at the charging station.
READ ON: See the States Where People Live the Longest
Read on to learn the average life expectancy in each state.
38 Pictures From Nicholas Conservatory
More From WROK 1440 AM / 96.1 FM