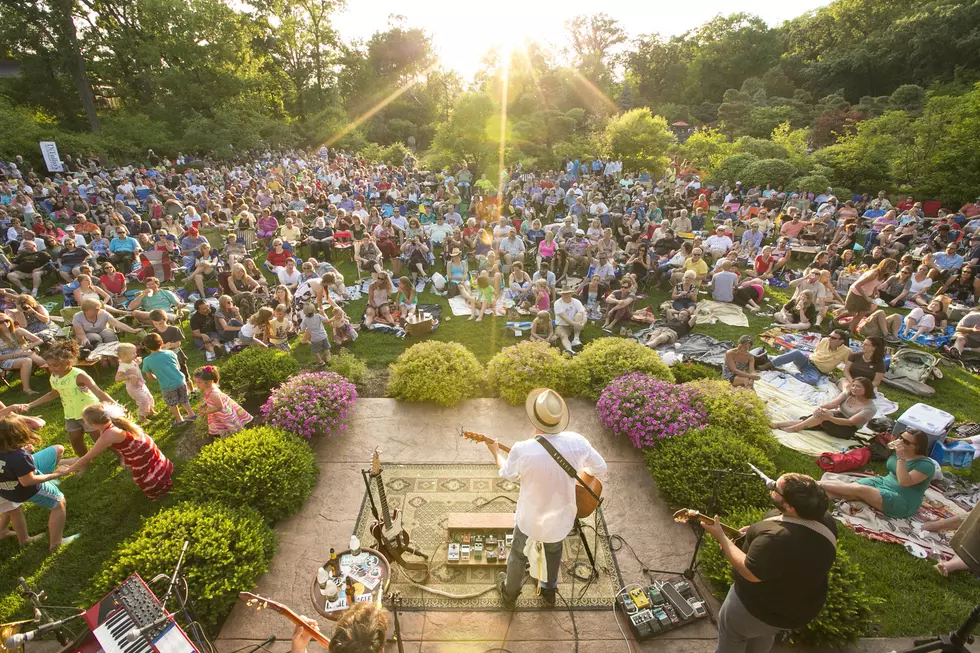 Complete List Of Performers For Anderson Gardens' 'Tuesday Evening In The Gardens'
Anderson Japanese Garden
Grab your lawn chairs and get ready to hear some great music in one of the most beautiful settings in the state of Illinois.
Tuesday Evening In The Gardens is back at Anderson Japanese Gardens in Rockford, Illinois.
The first night will be next Tuesday, May 31st and run for 14 weeks through August 30.
Regular admission fees apply. Food trucks will be on site as always. Outside liquor cannot be brought in but will be available for purchase to those over 21.
So who is going to be performing? The Gardens just released their list of performers and they might have their best lineup yet.
Here's who's coming to the Garden this summer:
May 31:
Opening: Grand Groove Hotel (Rockford)
Shamarr Allen (New Orleans, LA)
June 7:
Opening Kelly Steward (Rockford)
Jill Andrews (Johnson City, TN)
June 14:
Opening: Swingbilly RFD (Rockford)
Po Ramblin' Boys (Nashville, TN)
June 21:
Opening: Brett Newski & the No Tomorrow (Madison, WI)
Miles Nielsen & the Rusted Hearts (Rockford)
July 5:
Opening: Mystery Loves Company (Houston, TX)
Alanna Royale (Nashville, TN)
July 12:
Opening: Albion West (Chicago, IL)
David Ramirez (Austin, TX)
July 19:
Opening: Longshot (Rockford)
Will Hoge (Nashville, TN)
July 26:
Opening: Vince Chiarelli (Rockford)
Danielle Juhre (Chicago, IL)
August 2:
Opening: Trapper Scheopp (Milwaukee, WI)
Dave Hause (New York, NY)
August 9:
Opening: Horace Greene (Appleton, WI)
Laney Jones (Orlando, FL)
August 16:
Opening: Edward David Anderson (Bloomington, IL)
Backyard Tire Fire (Asheville, NC)
August 23:
Opening: Caitlin Krisko & The Broadcast (Asheville, NC)
Everyday Everybody (Washington DC)
August 30:
Opening: Andrew Robinson (Rockford)
Ariel Posen (Winnipeg Manitoba)
All the details and more information about the Gardens can be found on their website.
98 Photos From The Beautiful Anderson Japanese Gardens
Anderson Japanese Gardens, Rockford, scenic
15 Ways You Can Help People in Ukraine Right Now
As Americans watch events unfold in Ukraine, many wonder how they can help. Below is a list of organizations responding to the crisis in Ukraine along with information on how you can support their various missions.
More From WROK 1440 AM / 96.1 FM