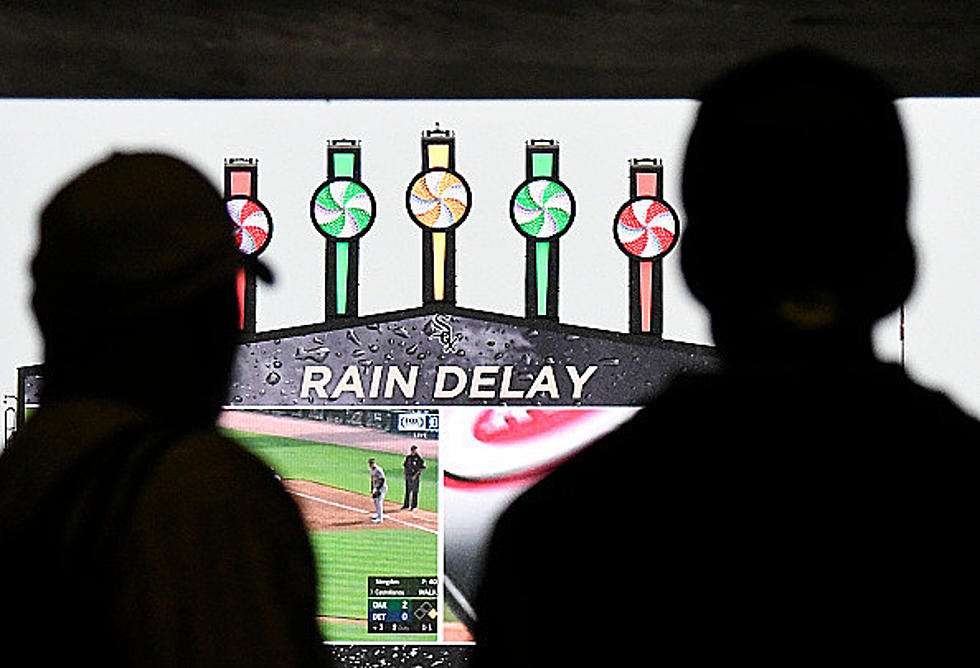 Why Are The Chicago White Sox Playing Home Games So Early In 2022?
The Chicago White Sox season is officially underway. The South Siders have their home opener Tuesday afternoon against the Mariners.
The White Sox have their eye on a World Series title this year and their fans don't want to miss a second of the action. Which is why they will want to be mindful to the changes to this year's regular start time.
The majority of weekday home games in April will begin at 6:10PM this year as opposed to the usual 7:10 start times employed by the team in the past.
The White Sox Marketing Director, Brooks Boyer, explained to 670 WSCR Tuesday morning the reasons for the shift in game times for April.
The main reason for the White Sox playing a little bit earlier this April is due in part to the unpredictable weather we receive here in the Midwest. Boyer contends that the handful of games that are postponed in-game would have had a shot to be completed had they just had an extra hour to play.
A familiar sight to baseball fans in the Midwest during April.
The other reason has to do with kids, families, and the school year. The idea is that starting a game a little bit earlier will get everyone to bed sooner and open up more opportunities to enjoy a weeknight baseball game during the school year.
The White Sox will return to their usual 7:10 start for the "summer" months beginning in May but will continue the 6:10 weekday starts through April.
A reminder that you can catch White Sox broadcasts in Rockford on 1440 WROK and 96.1 FM.
LOOK: MLB history from the year you were born
Stacker
compiled key moments from Major League Baseball's history over the past 100 years. Using a variety of sources from Major League Baseball (MLB) record books, the Baseball Hall of Fame, and audio and video from events, we've listed the iconic moments that shaped a sport and a nation. Read through to find out what happened in MLB history the year you were born.
The 17 Quarterbacks That Have Played For the Bears During Aaron Rodgers' Career In Green Bay
It's fair to say that there has been a difference in quality at the most important position in sports for these two historic franchises.
More From WROK 1440 AM / 96.1 FM