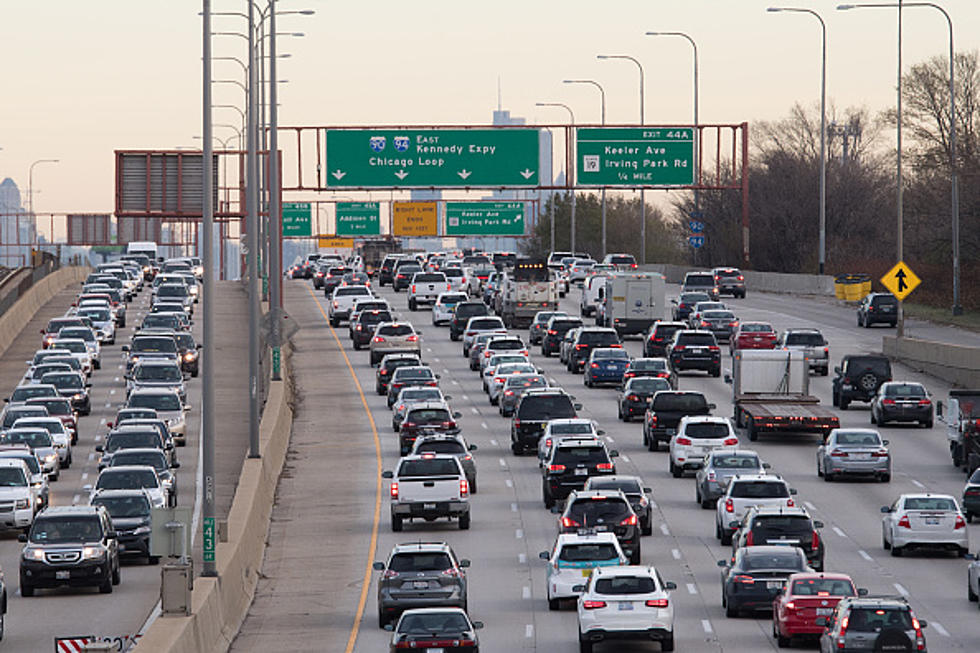 When To Go: 3 Million Illinoisans Are Traveling Over Thanksgiving
Getty Images
Driving, flying, taking a train, taking a bus, jumping on a ship, whatever it takes, a lot of Illinois residents are planning on leaving home over Thanksgiving weekend, also known as the Thanksgiving Holiday Travel Period, formerly known as the over-the-river-and-through-the-woods-to-grandmother's-house-we-go period.
In the early years of our marriage, Amy and I knew that late November and late December meant spending a good chunk of time behind the wheel going from one side of the family to the other, but over the last few years, we've been lucky enough to have family come to us instead.
If you're the one doing the driving, or heading to the airport, let's take a look at the best times for you to go and minimize travel delays.
Unsurprisingly, Most Illinoisans Who Are Planning On Thanksgiving Travel This Year Are Planning On Doing It By Car
According to a report from AAA Chicago, this year's travel forecast is the second highest on record (behind 2005), with an expected 60,000 more holiday travelers than last year.
Of the 2.8 million Illinoisans planning on holiday travel, 2.46 million are going to be behind the wheel, while 290,010 are going to be on an airplane. The remaining 81,888 are either going by bus, rail, or ship.
Thanksgiving road trips should be less costly at the gas pump this year. Despite global tensions causing ripples through the oil market, strong domestic gasoline supplies are causing pump prices to drop. Last Thanksgiving, the national average price for gasoline was $3.58 per gallon, while the state average was $3.89. Today, drivers are paying an average price of $3.55. AAA believes gas prices should remain low through the holiday season unless oil prices suddenly spike.
If You're Going By Car, Here Is The Overall Busiest Travel Day, Along With The Best And Worst Times To Drive
According to AAA Chicago, next Wednesday, November 22nd, will be the busiest travel day of the Thanksgiving weekend, especially between 2-6pm. If you have to go that day, they say the best travel time would be before 11am.
Thursday, November 23rd: Best time to travel is before 10:00am or after 5pm. The worst time period is between 11am and 3pm.
Friday, November 24th: Best time to travel is before 11am or after 7pm. Worst is between noon and 4pm.
Saturday, November 25th: Best time to travel is before noon. Worst time to travel is between 3pm and 5pm.
Sunday, November 26th: Best time to travel is before noon. Worst time to travel is between 3pm and 5pm.
LOOK: Here Are the 25 Best Thanksgiving movies of all time
LOOK: Holiday gift crazes and fads of the past century
Stacker
compiled a list of toy crazes from the past 100 years.
Gallery Credit: Jennnifer Billock
More From WROK 1440 AM / 96.1 FM