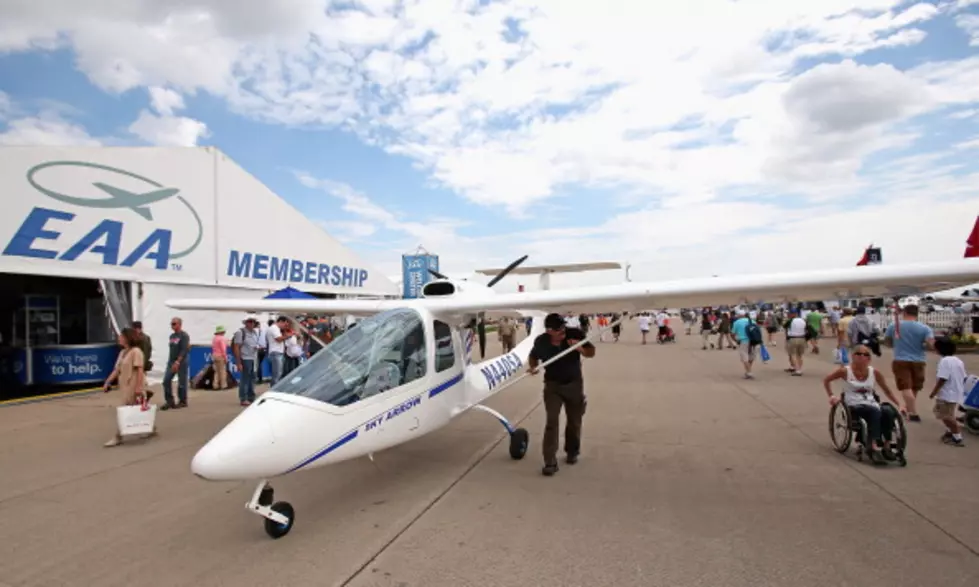 Throwback Thursday: When the EAA Fly-In Called Rockford Home
Getty Images
For those who didn't know, the annual Experimental Aircraft Association (EAA) Convention (or Fly-In) is billed as the "World's Greatest Aviation Celebration," and it draws over 500,000 people each year to Oshkosh, Wisconsin. It's been in Oshkosh since 1970, but before that, between 1959 and 1969, it was held right here in Rockford.
The reasons for leaving Rockford depend on whom you talk to. Some say that Rockford blew it by making the EAA feel unwelcome and burdensome, while others hold that the EAA had simply grown so big that it needed a venue with a lot more space. (The Rockford Register-Star opined on this topic a year or so back, click here to read what their take is.)
Whatever the reasons for departing the Forest City for Oshkosh may have been, there's no denying what a great event it is every year, and "back in the day" Rockford-area aviation enthusiasts looked forward to it each and every year.
For Throwback Thursday, let's take a look at some videos from the 1960s, when the EAA Convention and Fly-In took place in and around the skies over Rockford:
More From WROK 1440 AM / 96.1 FM