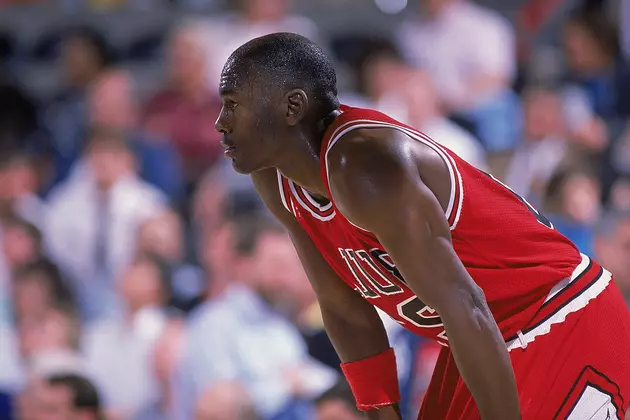 The Last Dance Earns 3 Emmy Nominations
Getty Images
One of the few things Michael Jordan hasn't won is an Emmy. That could change soon. 
NBCSports - The 10-part documentary series centered on Michael Jordan and the dynasty Bulls, which smashed ratings and largely exceeded expectations, received recognition in the Documentary or Nonfiction Series category; individual episodes are up for honors in the Picture Editing For A Nonfiction Program (Episode 1) and Directing For A Documentary/Nonfiction Program (Episode 7) sections, as well.
The Last Dance will meet a formidable foe in another cultural sensation, Tiger King. I've personally watched (and loved) both of them. You can argue that Tiger King might have been more interesting to those who aren't interested in sports but there's no doubt that The Last Dance was much better made. The editing and visuals were magnificent and even the biggest Jordan fans learned something new about Chicago's ultimate competitor ever episode.
The Last Dance also handily beat out Tiger King for viewers, a fact that surprised me.
The Last Dance should win for being the better documentary but it should also win just for giving us some new Jordan memes to use after the "Crying Jordan" was getting stale.
KEEP READING: 10 classic board games that will take you way back
More From WROK 1440 AM / 96.1 FM