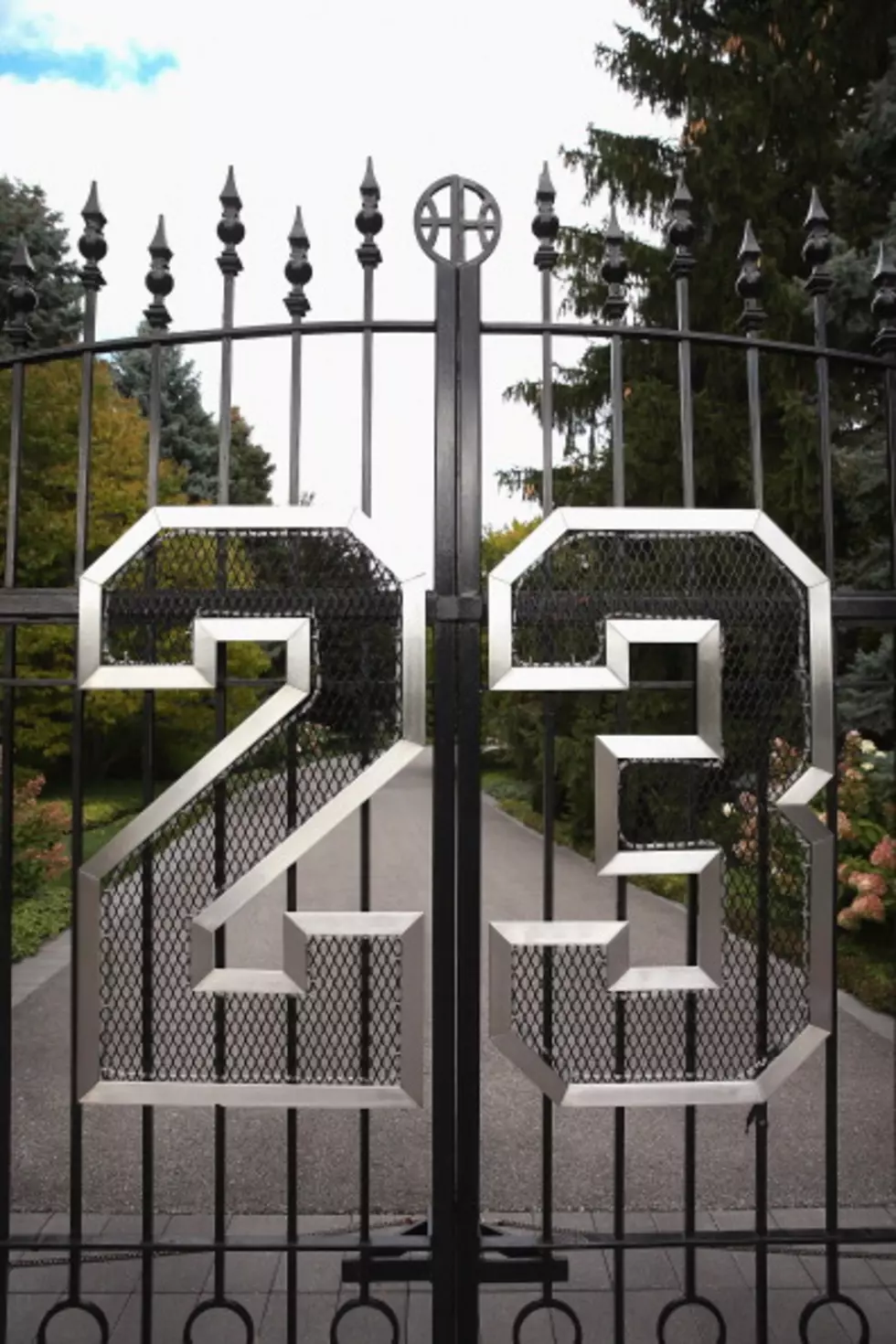 Take a Tour of Michael Jordan's Highland Park House
Getty Images
A friend of mine, a very successful realtor, is always trying to interest me in different properties. He sends me notes all the time, telling me that this house would be perfect for me, that house has the latest and coolest amenities, etc. This week, he sent me some specs for a house that is most assuredly out of my (very) limited price range: Michael Jordan's Highland Park house.
Sure, everybody wants plenty of space, but do you need 56,000 square feet? And, if you find yourself in a battle for the bathroom each morning with multiple family members, that won't be a problem if you buy MJ's place. It's got 9 bedrooms, 15 bathrooms, and 4 half-baths. You could almost brush each individual tooth in a different room. Throw in an NBA-quality, regulation size basketball court, patios, barbecue, fitness center, and tennis courts, and you've got yourself a pretty okay pad.
Best of all, it's been "price-reduced!" When Jordan initially listed the property, the asking price was around $24 million. Now, thanks to the price reduction, the whole joint can be yours for the low, low price of $14,855,000. And, I know it sounds like a TV "but wait, there's more!" pitch, but the person who buys the property also gets their very own pair of every Air Jordan shoe ever produced.
So, like a good salesperson, I've gotta ask you, what will it take to put you into this little beauty? Take a look:
Now that you're totally thinking about this, I should mention that your estimated monthly payments will be around $80,000. And, the annual property taxes in 2014 were $180,830. Let me know when your house-warming party is happening.
For the rest of the details on Jordan's home, click here.
More From WROK 1440 AM / 96.1 FM