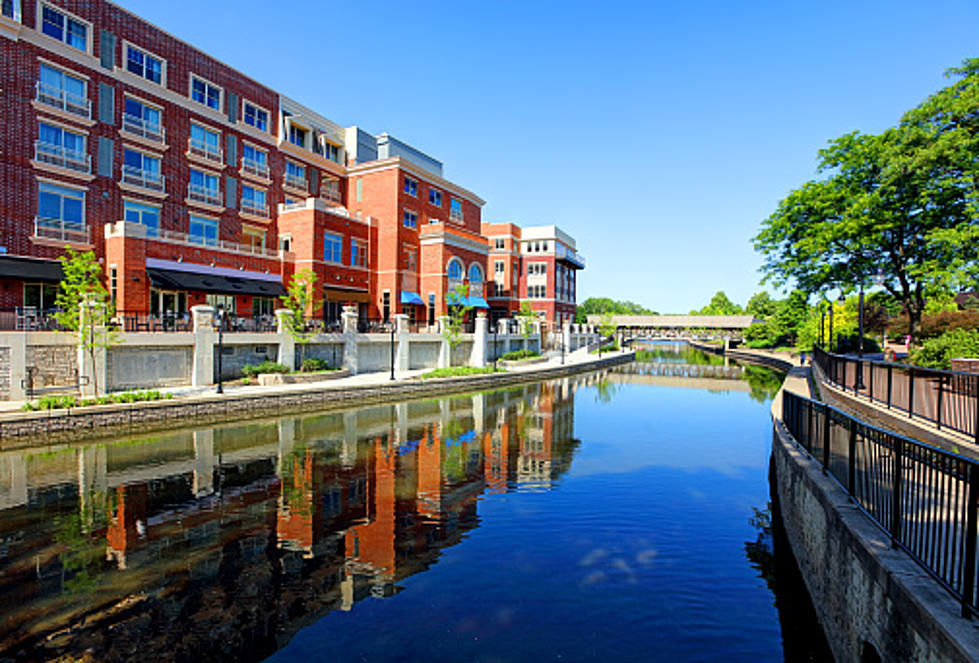 Study Says America's Safest City Is 80 Miles From Rockford
Getty Images
MoneyGeek.com, using the most recent crime statistics from the Federal Bureau of Investigation (FBI), took a look at nearly 300 American cities (297) with populations of over 100,000 to determine the safest and most dangerous places along with their per capita costs of crime.
MoneyGeek points out that there's an ongoing stereotype that larger cities are more dangerous. While no larger cities (population of 300,000 or more) made the overall safest list, fewer than half of the 15 least-safe cities in the U.S. were large cities.
It'll Take You Less Than 90 Minutes To Drive From Rockford To America's Safest City
You'll know that you're close when you see something like this.
Although that population sign needs some updating. Naperville's population, as of 2019, was listed at 147,501.
So, using the FBI's crime numbers and statistics, MoneyGeek.com has declared Naperville, Illinois as the safest city in America. Naperville also posts the smallest cost of crime (per capita) in the nation at $187 per resident.
Of The Top 20 Safest Cities In America, Only 3 Are Located In The Midwest
MoneyGeek.com's list puts Naperville at #1 on the safest cities list, and Carmel, Indiana at #4. Lee's Summit, Missouri takes the #12 spot. Here's the top ten, along with their per capita costs of crime.
Naperville, Illinois-$187
Cary, North Carolina-$195
Murrieta, California-$200
Carmel, Indiana-$214
Frisco, Texas-$218
Amherst Town, New York-$227
Cape Coral, Florida-$233
Irvine, California-$236
Thousand Oaks, California-$252
McKinney, Texas-$276
Here's the top 5 cities on the Most Dangerous Cities list, and what it costs them per capita:
St. Louis, Missouri-$11,574
Jackson, Mississippi-$9,138
Detroit, Michigan-$7,292
New Orleans, Louisiana-$7,214
Baltimore, Maryland-$7,091
Milwaukee is the #11 city on the dangerous cities list, with a per capita cost to Milwaukee residents of $5,049
25 Worst Places to Live in the State of Illinois
Using real stats from the FBI and the Census' American Community Survey these are the worst places to live in Illinois
The 25 Most Dangerous Towns in Illinois
According to statistics from the FBI, these are the 25 most dangerous towns in Illinois
More From WROK 1440 AM / 96.1 FM