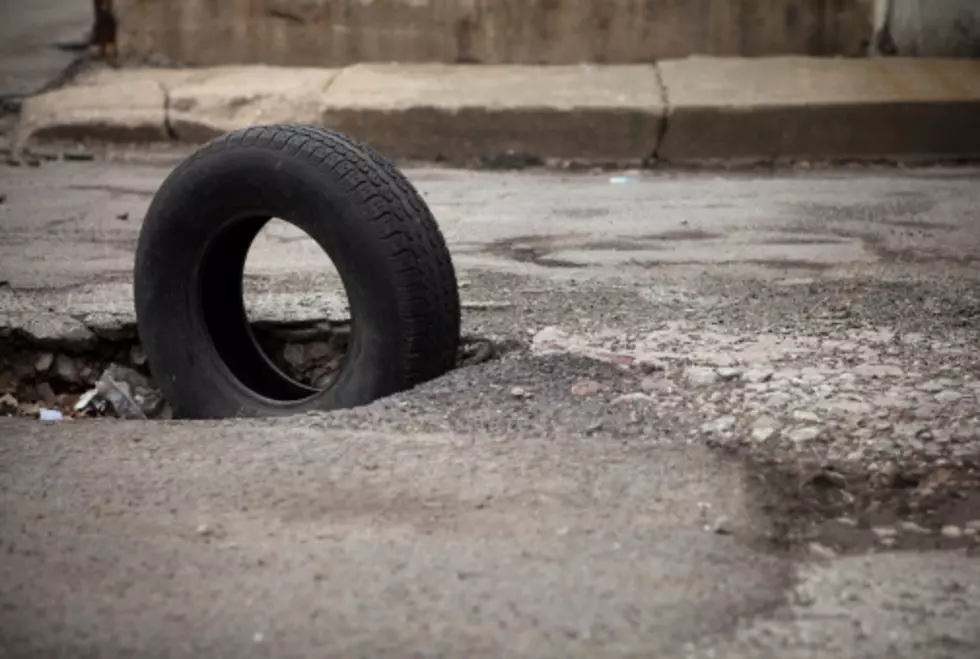 New Study: Illinois Has Some Of The Worst Roads In The U.S.
Getty Images
Having lived in Illinois for almost my entire life, reading that our roads are bad doesn't really shock me to my core. If you've spent any time on Illinois' many streets, highways, and back roads, you know they're bad.
But I guess I just didn't realize that there are several levels of bad roads throughout the country, and Illinois' are among the very worst, if a new study is to be believed.
And, I think it is.
Before We Look At The Conditions On Illinois Roads, It's Important To Point Out That The Study Shows That Wisconsin's Roads Are A Lot Worse Than Illinois' Roads
Not that it matters in the big picture, but given the success that Wisconsin sports teams have over teams in Illinois (not counting college football), I just wanted to get that out there so we have something to make us feel better about the Illinois-Wisconsin rivalry.
According to a MoneyGeek.com study, these 5 states have the worst roads in the country:
California
Rhode Island
Nebraska
Wisconsin
New York
As For Illinois, We're Not A Lot Better Off Than Wisconsin, Coming In At #17 Overall For The Worst Roads In The Country
The MoneyGeek study shows Illinois having only 43% of its roads getting a rating of "good condition," and 19% of our streets, highways, and backroads are in poor condition.
If you want to drive on the best roads in America, you'll probably be happy behind the wheel in the top 5 states for best road conditions:
New Hampshire
Alabama
Georgia
Florida
Minnesota
Click here to read MoneyGeek.com's full report.
See the Must-Drive Roads in Every State
LOOK: Route 66's quirkiest and most wonderful attractions state by state
Stacker
compiled a list of 50 attractions--state by state--to see along the drive, drawing on information from historic sites, news stories,
Roadside America
, and the National Park Service. Keep reading to discover where travelers can get their kicks on Route 66.
More From WROK 1440 AM / 96.1 FM