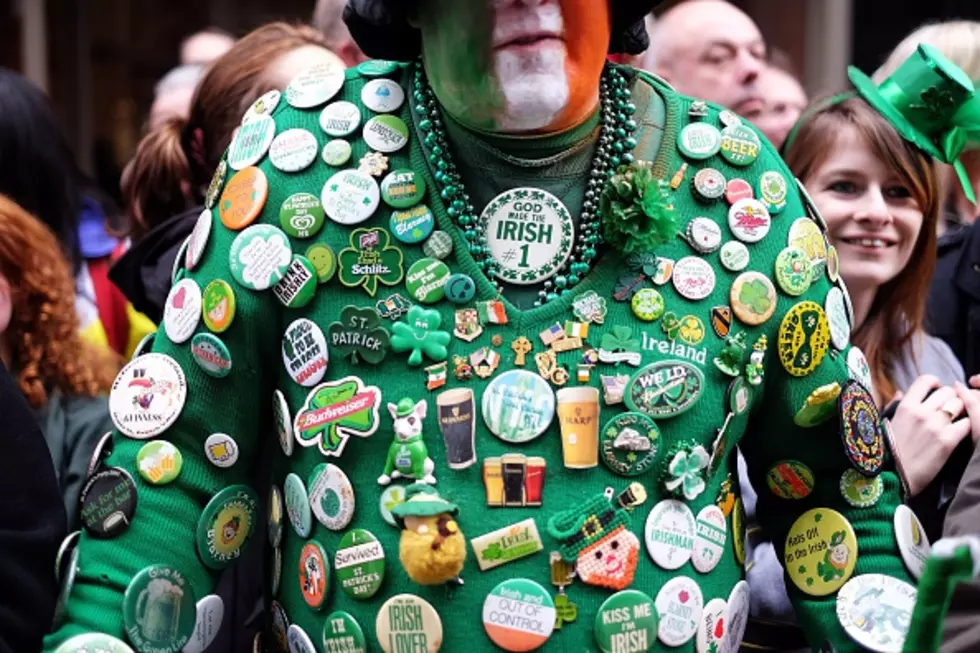 St. Patrick's Day by the Numbers
AFP, Getty Images
I love and look forward to Saint Patrick's Day. Granted, my enthusiasm for the day is a bit less than when I was younger, when friends and I would attempt to seriously deplete Rockford's supply of green beer...to no avail (although we often helped deplete Rockford's supply of aspirin and Gatorade the day after St. Patty's).
It seems that the old adage, "Everyone's Irish on St. Patty's Day," is fairly accurate. Irish or not, around 33 million Americans who claim Irish ancestry (along with many who don't) plan on taking part in the St. Pat's celebrations, according to a really cool infographic by WalletHub.
Some of WalletHub's findings, by the numbers, on St. Patrick's Day in America:
51.2% of Americans plan to take part in St. Patrick's day festivities
82.1% of those celebrating will be wearing green
45 pounds of vegetable dye is used to turn the Chicago River green
5 hours is about how long that dye will last in the river
$1.2 million is the estimated value of a leprechaun's pot of gold, assuming it held 1000 gold coins, each weighing 1 ounce
98 feet is the length of the shortest St. Patrick's Day parade, held annually in Hot Springs, Arkansas
1737 is the year that the first St. Patrick's Day parade took place...in Boston, not Dublin
$35.40 is what the average St. Patrick's day reveler will spend on their celebrations
$4.4 billion is what the world will spend on St. Pat's
13 million is how many pints of Guinness will be consumed globally
4th place is where St. Patrick's Day ranks among the calendar's most popular drinking days, behind New Year's Eve, Christmas, and the 4th of July
Let's learn just a bit more...
More From WROK 1440 AM / 96.1 FM