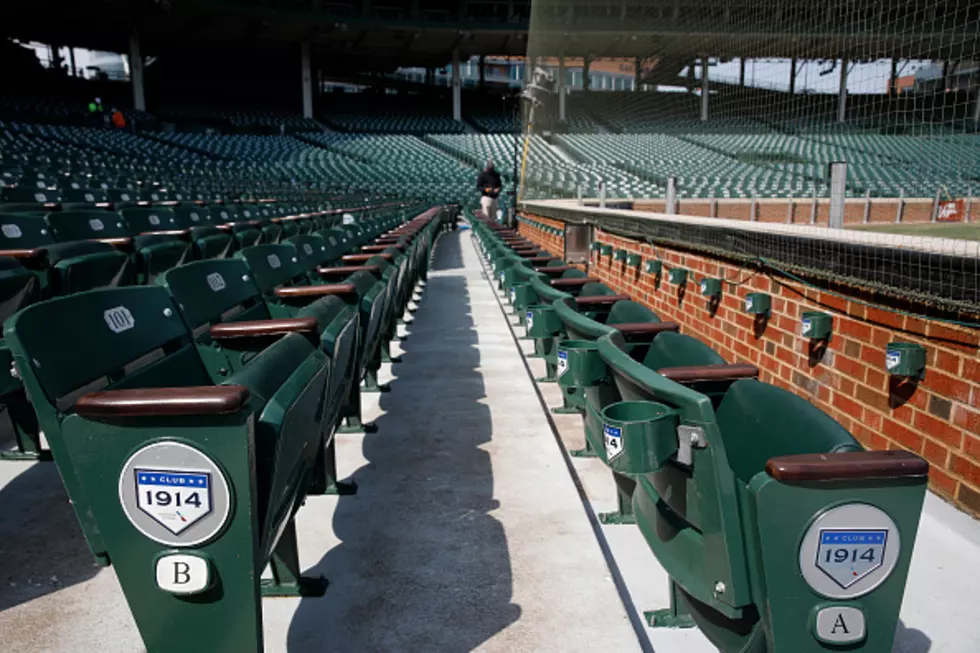 Saturday's ALS Fundraiser At Wrigley Field May Be World Record
TNS, Getty Images
A big crowd showed up to try to break the world record for the number of people doing a high intensity interval training (HIIT) workout. Money raised will be donated to Augie's Quest to Cure ALS.
We know that many players arrive at Wrigley Field long before gametime, but on Saturday, it wasn't Cub players showing up for an early morning workout, it was nearly 5000 people from all walks of life. They were there to raise money for Augie's Quest.
ALS is disease we can tackle; a problem we can solve. Every dollar we raise drives innovative science and research forward, at an accelerated pace. And with every new discovery, we're making real progress in managing ALS – including one of the most promising drug treatments yet. Today, there is real hope, like never before.

To do so, Augie's Quest has galvanized thousands to join this fight and confront ALS in an entirely new way – raising nearly $70 million for the cause, and counting. In turn, the global fitness industry, countless businesses, individual donors, influencers, ALS families and friends are absolutely fierce in their commitment to change the way people live with ALS.

With Augie's Quest, ALS doesn't stand a fighting chance.
ALS, better known as Lou Gehrig's disease, attacks the nervous system and essentially paralyzes it. Life expectancy after diagnosis is usually two to five years. Only 10 percent of people live more than 10 years once diagnosed.
Organizers for the event said they needed around 3800 people to break the record for the number of people doing a HIIT workout, but were hoping for 5000. No official count has been reported yet, but organizers are confident that the record has been broken.
More From WROK 1440 AM / 96.1 FM