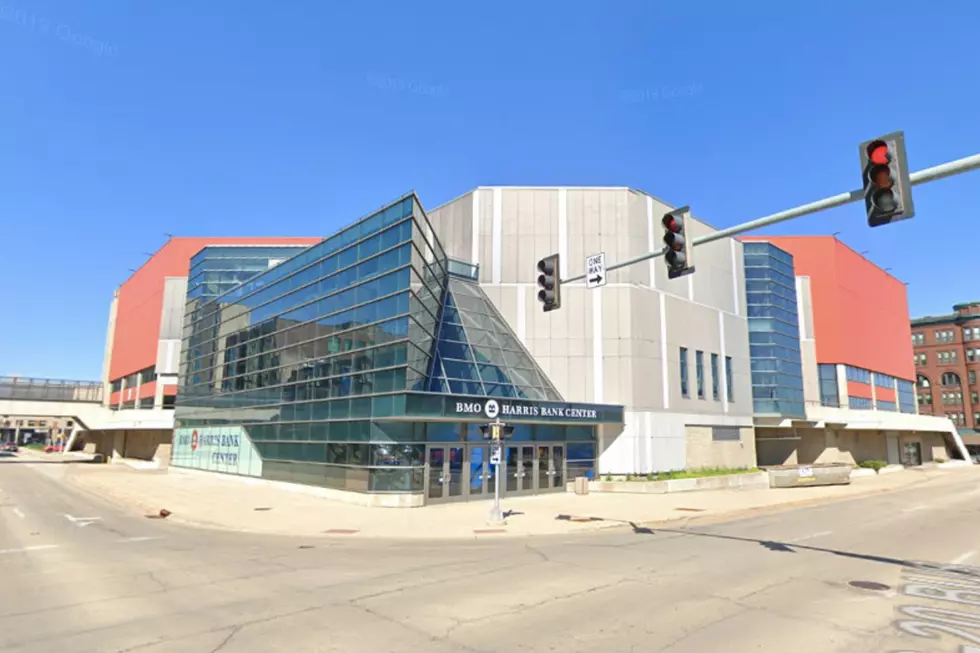 Rockford's Big Orange Box To Get Major Glow-Up Like Never Before
Google Street View
More changes are coming to BMO Harris Bank Center and Coronado Performing Arts Center because of the new Chicago Blackhawks deal.
We already knew the deal with Chicago Blackhawks buying the Rockford IceHogs would come along with a $20 million upgrade for BMO Harris Bank Center (a.k.a MetroCentre, a.k.a "the big orange box) but now we know the specifics.
This isn't just a glow-up, this is straight-up making "the BMO" a state-of-the-art facility. And though it won't happen overnight, it'll be well worth the wait.
As a sports fan, and having been to different arenas in different states, one of the immediate differences I've noticed is the video board that circles the entire arena. You may have noticed these on TV when watching basketball, hockey, or professional wrestling.
What's Coming the 'Glow-Up'?
The technical name for the above board is "ribbon video board" and, according to WREX, those will be part of the upgrade. The ribbon video board is part of the second phase of the massive upgrade, and so is a new and larger scoreboard.
Other additions for the second phase of the $20 million upgrades include renovating the box office and its entrance, more tables and seating in the concourse, and a ringside bar (not sure the details on that).
Only an expert eye may take notice of the first big upgrade, the floor.
The entire floor of the BMO will be ripped up and replaced along with a professional grade dehumidification system for the ice. (WREX)
In regards to the beautiful Coronado Performing Arts Center, expect its famous marquee to get a 2021-style glow-up as well.
Construction Photos And More Of Rockford MetroCentre / BMO Harris Bank Center
32 Stunning Google Maps Pics Show Just How Much Downtown Rockford Has Changed
Changes to downtown Rockford in a little over 10 years.
More From WROK 1440 AM / 96.1 FM