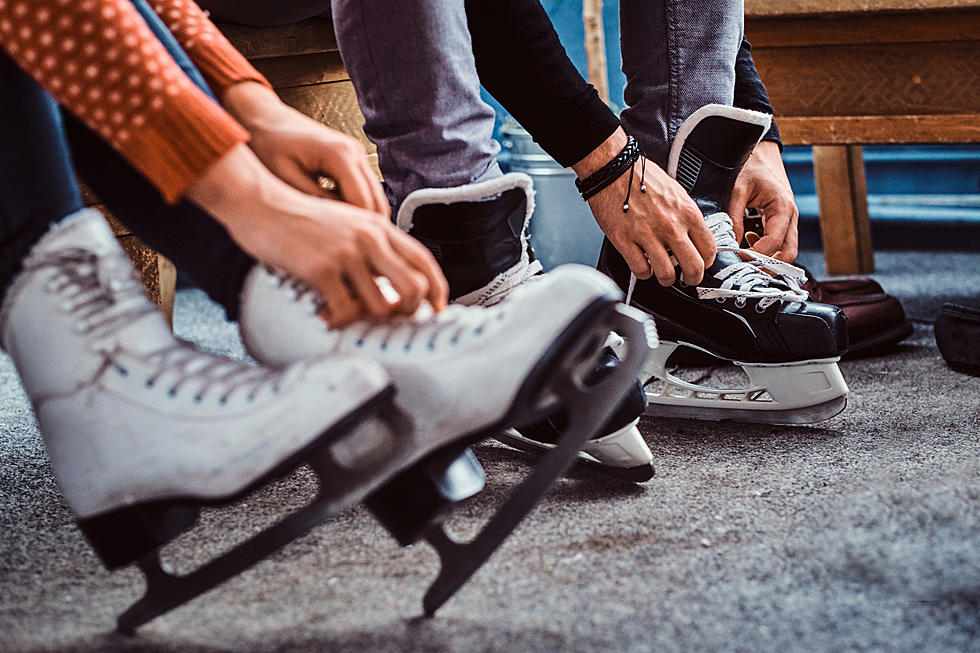 Fun Winter Attractions In Rockford Your Entire Family Will Love
Getty Images/iStockphoto
Are you getting hit with the winter blues cooped up in your house with all your kids driving you absolutely nuts? You're not alone, I promise.
Winter is my least favorite season because I never have any motivation to leave my apartment.  Why you ask?  My face gets too dry, my car is always iced over, and the roads are terrible. Sounds like a lot of work I have no energy for.
Luckily, Rockford offers some fun winter activities for the entire family that makes it easier to WANT to get out of the house!  According to GoRockford, many businesses around the Stateline are giving you the chance to release some energy this winter.
Carlson Ice Arena features a gigantic ice rink that's open for public ice skating on certain dates...
Nervous about your first time skating? They have skating lessons for children and adults, there's no need to be scared!
Hockey leagues are available at Carlson Ice Arena for a range of ages! If you enroll three or more family members, you get a 50% discount for the youngest player in the family.
Rockford Ice Hogs even have home games for affordable ticket prices down at the BMO Harris Bank Center in downtown Rockford!
Everybody loves freebies, right? By just purchasing tickets to an IceHogs game, you can receive some cool prizes during monthly specials!
Don't forget to grab yourself a beer with some nachos during the game.  You'll be hungry. Don't think you won't be.
Rocktown Adventures also has snowsports available to the public! Whether you're a beginner or an advanced skier, Rocktown has it all.
They offer group lessons (something I'd do with all my friends honestly), semi-private lessons, private lessons, regular cross-country skiing and snowshoeing. So many options to start a new hobby outdoors!
Alpine Hills offers "mountains of fun in the heart of the city!" If you didn't know about Alpine Hills before, you're welcome. For just $8, you can literally go tubing in the snow... how cool is that?!
Of course they have snowboarding, the price is only $12 for all day admission! C'mon, get out there and shred some gnar (In simpler terms, go snowboarding).
On top of that, they offer beginner snowboarding lessons on certain dates.
So, did I kinda persuade you to get out of the house this winter and try something new in this chilly weather we've been having lately? I hope so!
Now, if you're looking for "warmer" attractions and more fun for the entire family, checkout GoRockford for current and future events happening in Rockford.
The 7 Best Places to Go Downhill Skiing or Snowboarding in Wisconsin
Flashback Rockford IceHogs Photos From First Season
More From WROK 1440 AM / 96.1 FM