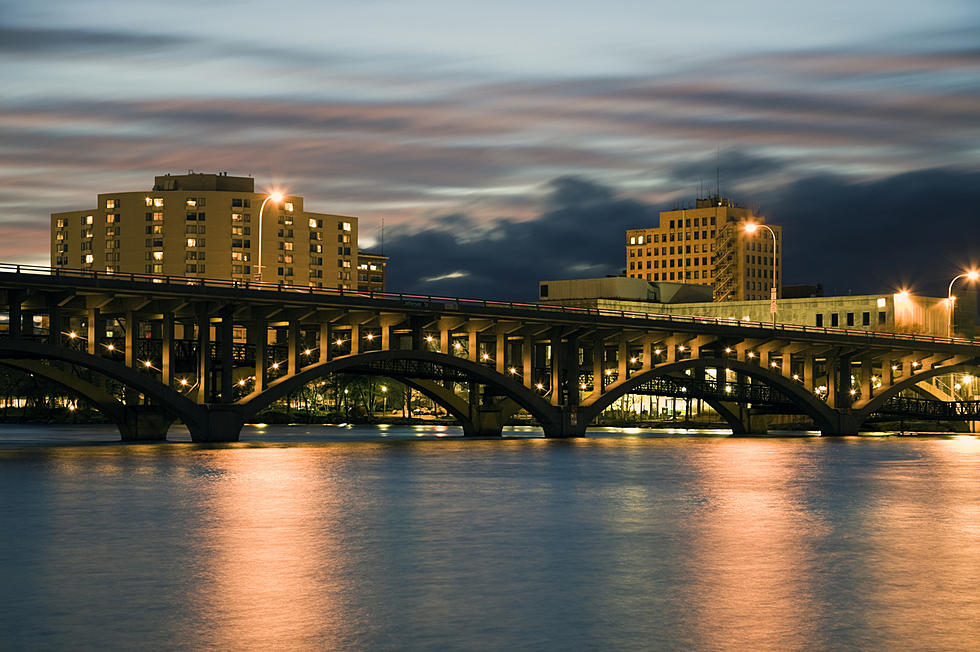 Here's 5 Ways You Definitely Know You're From Good Ol' Rockford, Illinois
Henryk Sadura
If you're saying "huh?" to all these references, I'm thinkin' you might not be from around here. Here's 5 ways you know you're from Rockford, Illinois.
You remember BMO Harris Bank Center as the "MetroCentre"
Let's be real with each other.  We've all, at some point, corrected someone calling the MetroCentre the "BMO Harris Bank Center''.  It just doesn't feel right!!!
Rockfordians wish they could experience just one more IceHog's game with the arena still called the MetroCentre - ringing your cowbell, chuckin' pucks, eating overly-priced hot dogs, and trying your hardest to make it on the Kiss Cam.  I mean, I still do all of those things, but it just hits differently as the BMO Harris Bank Center.
You spent your entire weekend at On The Waterfront 
Only true Rockfordians will remember the good ol' days at the largest music festival of the year, On The Waterfront.  Let me paint you a clearer picture:
You grab your 3-Day Pass button, buckle up your fanny pack, and head downtown to hangout with the entire city.  Only good vibes, delicious local food, and incredible music performances from Billy Idol to Adam Lambert, and Rockford's very own Cheap Trick.
Bar hopping in Downtown Rockford is a weekend priority
If you're a frequent bar hopper in town, you know there's a ton of bars in the Rockford area.  One of my favorites is The Rue Marche, a great atmosphere and I always meet the coolest people there.
I'm going to guess this is how your night usually goes barhopping in Rockford: You start your night at Prairie Street for dinner and end up at CJs Pub drinking a Sex On The Beach and dancing with a random guy you were vibin' with the whole night. You finally end your night scream singing your favorite karaoke song in front of strangers at the Rue Marche with your best friends.
You've spent many birthdays at Rockford's Skateland
Before we had Olivia Rodrigo, we were crying in a Skateland bathroom stall because our middle school crush decided to couples skate with someone else.
And if you didn't eat thin crust cheesy pizza, spend too many quarters at the arcade, or request "Bye, Bye, Bye" by NSYNC from the DJ, are you really a Rockford Native?
Festival of Lights is your family tradition
Down at Sinnissippi Park for Christmas, the Festival Of Lights realllllly gets you in the Holiday spirit!  The displays get bigger every year and it's the perfect drive thru experience for families.
You know you crank the heat in the car, windows down, turn the radio to Christmas jingles, and capture the best photos for Instagram.  Don't worry, I do the same thing.  'Tis the season! 
Well I know I passed the test, but did you?
Obviously there are so many things that prove you're from Rockford, just know these 5 are what make you even MORE of a local.  If you said yes to all of these, congrats.  You're officially a Rockfordian in my eyes.
Construction Photos And More Of Rockford MetroCentre / BMO Harris Bank Center
FLASHBACK: 10 Rockford Places You Probably Hung Out At on Friday Night
More From WROK 1440 AM / 96.1 FM