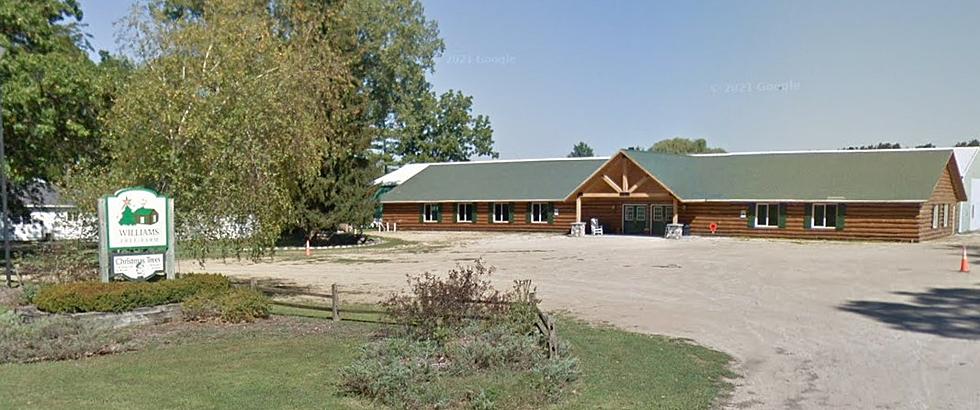 Popular Illinois Christmas Tree Farm is Planning Massive 2021 Celebration
Google
A trip to Williams Tree Farm in Rockton is an annual holiday tradition for SOO many people in the Stateline area, and if you've never been there before, trust me when I tell you THIS is the year to make it happen.
For years Williams Tree Farm was our go-to place to get a Christmas tree, but even after we switched to an artificial tree, we still stop there every holiday season for the ambiance. I love the vibe and decor of Williams Tree Farm, my kids love the puppies that are always on display there, and 2021's holiday season is going to be nothing like we've ever seen before. Need proof? Check this out...
What Else Is Happening at Williams Tree Farm This Holiday Season?
The 2021 holiday season at Williams Tree Farm will officially kick off on Saturday, November 13, and as you can see in the post above, a fireworks show isn't the only big thing happening there this year. They have several workshops scheduled in November and December for everything from wreath making to cookie decorating and wrapping. Horse-drawn wagon rides, cutting down your own Christmas trees, breakfasts with Santa, awesome gift shopping, homemade fudge, PUPPIES, and a full schedule of food trucks on the weekends are just some of the things that await you at Williams Tree Farm in 2021.
If you don't want to miss any of Williams Tree Farm's upcoming holiday announcements, make sure you hope on their newsletter list now, here.
25 Hilariously Bad Reviews of Illinois' Most Overhyped Attraction
20 of the Best Day Trips to Take From Illinois
More From WROK 1440 AM / 96.1 FM