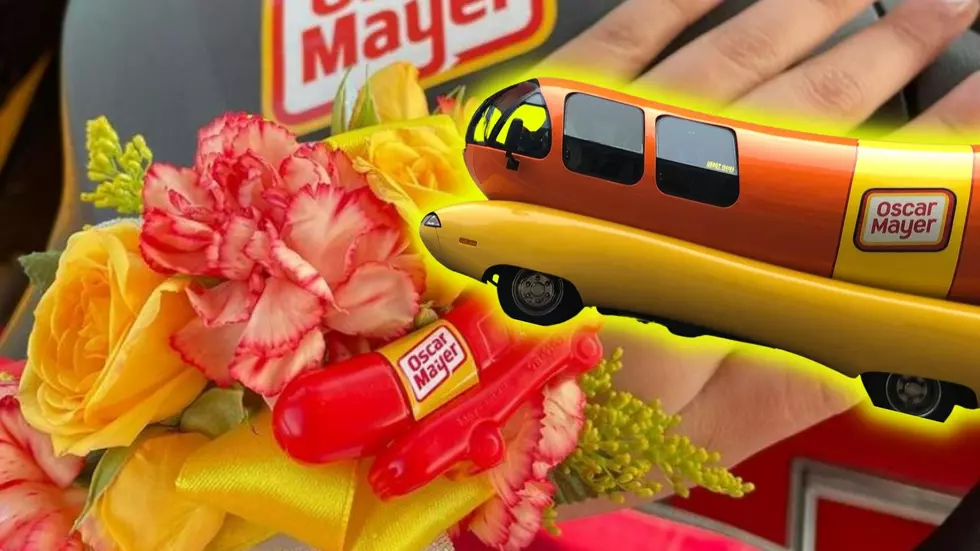 Hot Diggity! Illinois Students Can Win A Wienermobile Ride To Prom This Year
om_nicoleslaw - Instagram
Just imagine rolling up to Prom this year in a Wienermobile.  Yeah, you read that right.
Let me be frank, when I went to prom in 2015 my mom threw me in the backseat of her 2010 Toyota Camry, dropped me off at the dance, and said 'see ya'.  I didn't get the full blown limo and red carpet experience with a thousand of my friends because I didn't have like any friends (lol).
What I wish I had the opportunity to do back then was ride to Prom in the official Oscar Mayer Wienermobile.  Does this not sound like buns of fun?
Well, if you're going this year, I highly suggest you enter to win! It'd be soooo cool if an Illinois student won - that'd be the best thing to be known for; being the wiener of a national wiener contest.
The official Instagram of Oscar Mayer posted about the contest a few days ago and it's gaining a lot of attention around the country...
One lucky dog will win with 3 of their friends - all you have to do is make a video on Insta and TikTok explaining why you deserve the ride and #OscarTakeMeToProm!  What a bun way to get creative!
Maybe you're not about the traditional Prom attire, well hot diggity dog you can cruise in style in a hot dog costume.  Why not go the extra mile?!
Oscar Mayer's team will even throw in some wiener corsages to complete your look.
I mean, I'd totally wear this mini weenie the entire night.  It's too funny not to haha.
So, relish the moment with your friends if you win.  Live the dream I never got to and get to making your video!  You'll probably get a lot of dates after you walk off the wienermobile, it's definitely a chick magnet. #OscarTakeMeToProm
Popular Child Stars From Every Year
Below,
Stacker
sifted through movie databases, film histories, celebrity biographies and digital archives to compile this list of popular pint-sized actors from 1919 through 2021.
42 Terrifying Photos Inside the Former Rock River Elementary School in Rockford, Illinois
More From WROK 1440 AM / 96.1 FM