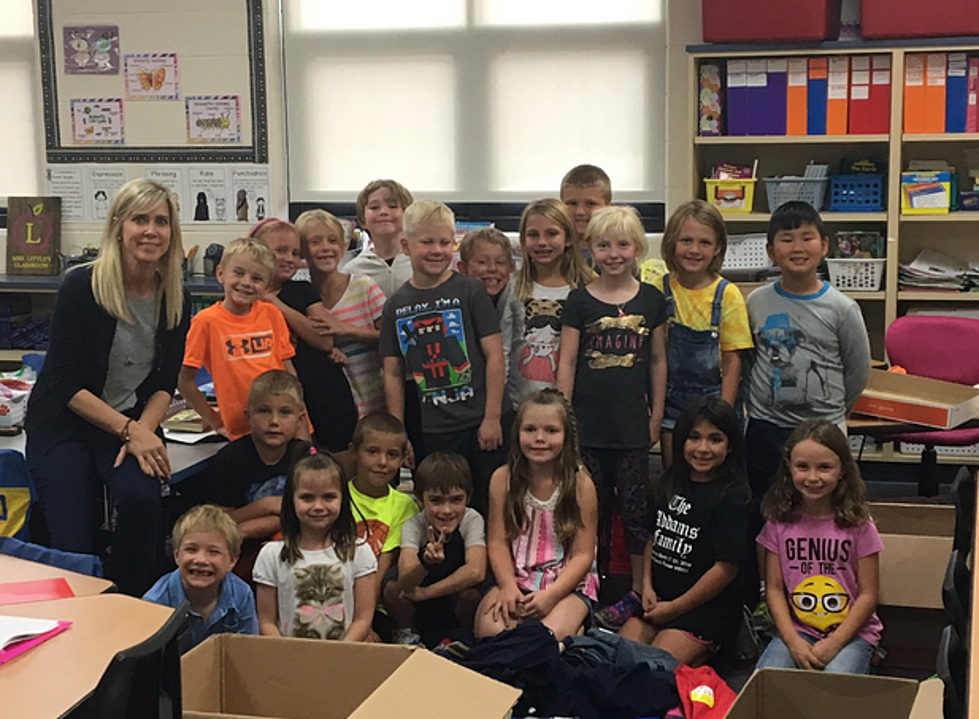 Here are Top 10 Public Grade Schools in The Rockford Area
Byron School District Photo (Mrs Little and her second grade class)
Parents, does your child attend one of the top ranked public grade schools in our area? Here are the 'best of the best' in the Rockford and Northern Illinois area.
The updated grade school rankings are out, and the top schools have been announced. The website, Niche, analyzed the data and ranked the schools based on:
state test scores
student-teacher ratio
student diversity
teacher quality
grade school ratings
overall quality of the school district
The site published data and rankings for public grade high schools in the entire state of Illinois. We went through 942 schools ranked and pulled out the Top 10 from Rockford and the Stateline area (outside of Chicago and the suburbs).
The gold star goes to Byron, IL! Congratulations to Mary Morgan Elementary School. It  ranks as the best grade school in the Stateline area.
Here are the top 10 public elementary high schools in the Rockford Area (followed by overall state ranking out of 942 schools)
1. BYRON - Mary Morgan School  (#211)
2. MARENGO -  Riley Community Consolidated School (#217)
3. ROSCOE - Ledgewood School (#251()
4. PECATONICA - Pecatonica School (#325)
5. ROCKFORD - Washington Elementary School (#368)
6. CRESTON - Creston School (#376)
7. STEWARD - Steward School (#393)
8. MILLEDGEVILLE - Milledgeville School (#394)
9. ESWOOD - Eswood Community Consolidated Grade School (#433)
10 ROSCOE - Kinnikinnick Community Consolidated School (#475)
You can view the complete list of Illinois grade schools and their rankings HERE
More From WROK 1440 AM / 96.1 FM