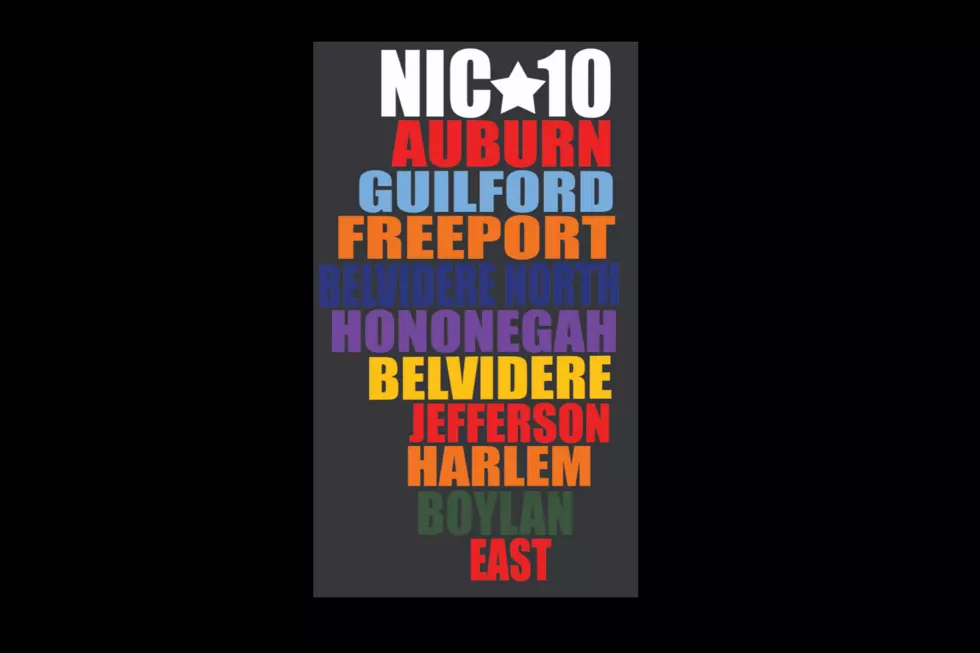 NIC-10 Sports Logos, Ranked
Harlem High School Athletics Department
The NBA has been releasing the designs for a bunch of alternate uniforms lately, and that got me thinking about logos. That led to me thinking about NIC-10 logos, and I figured it was time for someone to rank them. 
Here's how it worked: I passed sheets of paper with all 10 schools' logos on them around the office and had my co-workers rank the logos 1-10. A first place vote was worth 10 points, second place was worth nine and so on — it was very scientific. 
As for the logos themselves, I know most schools have multiple logos and it's hard to find the official one. So, I used the logos from the only website I could find every school listed in the same place — the Harlem High School athletics site. If you are upset with the logo for your school, I'm sorry, I guess. 
We'll start with the least favorite logo and work our way to the top. Here we go: 
The first comment I heard when I passed out the logos to everyone was, "Why is Northwestern's logo on here?" Yikes. The gap between North's logo and the ninth-place logo was greater than the gap between the first-place logo and any other in the top six. 
Sorry, Belvidere North. Maybe the horse logo would have fared better. 
Boylan found itself consistently in the bottom seven on the sheets people returned to me. Maybe it's the logo. Maybe it's because people don't like Boylan very much. We may never know. 
Freeport didn't get much love despite having one of the most unique names and logos in the state. Maybe an anthropomorphic pretzel with a scowl on its face would get more love? 
There's not much to say here. It's a solid logo, but it's just not very exciting. 
I feel like East actually deserves a lot of credit for somehow edging out four other schools when they don't actually have anything to make a logo out of. Finishing sixth with a nickname that just describes the school colors is inspiring. 
Harlem never finished near the bottom of anyone's list, nor did it finish near the top. It's a pretty straightforward logo that inspires no emotion, good or bad. As a Harlem grad, I'd love to see the school go back to the sweater-wearing Huskie that kind of reminds me of Scrappy Doo. I can't find any pictures of Sweater Huskie online, but trust me, Sweater Huskie looks ready to throw hands at any moment. #BringBackSweaterHuskie
This is a good logo. The "J-Hawks" wording that forms the wings of the hawk is pretty cool. It's nice to see Jefferson finish near the top in something sports-related. 
This is my favorite logo in the conference. The knight looks cool and I dig the subtle "A" in the visor. Unfortunately, I was outvoted. 
Apparently people love skeletons. This was actually tied for first place before I did my personal ballot and knocked it into second place. I think it's more of a motorcycle gang logo and had it pretty low on my list. But my votes were worth the same number of points as everyone else's and they love it. 
So this one is kind of interesting because it didn't actually get any first-place votes. But it was in almost everybody's top-three. Slow and steady wins the race. 
Since we live in a democratic society, I'll let you voice your opinion. Vote on your favorite. 
More From WROK 1440 AM / 96.1 FM