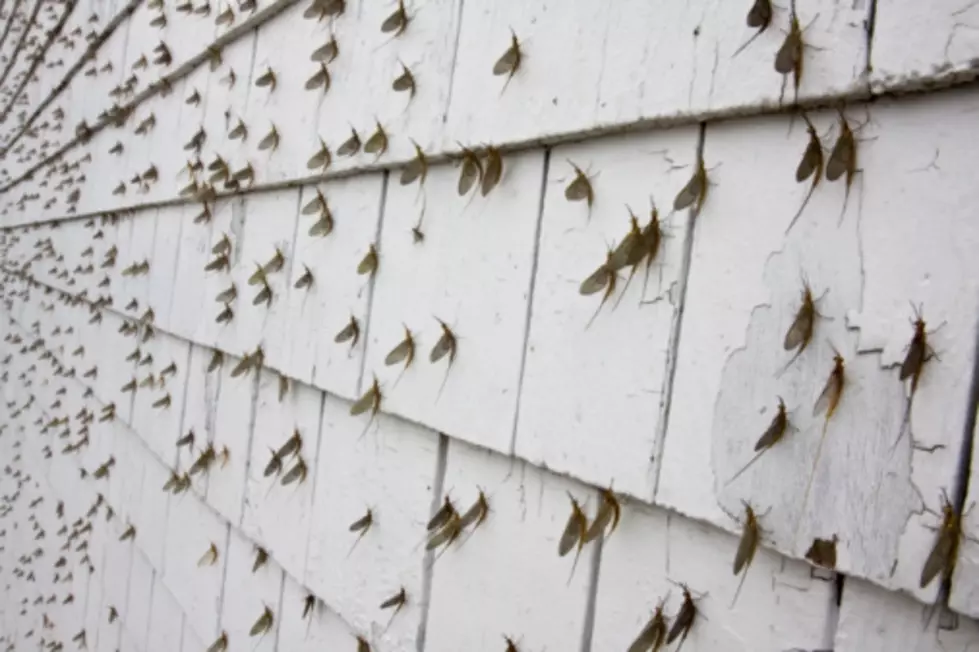 Mayflies Are Swarming in the South–Illinois Next?
Claude Robidoux, Getty Images
A Tennessee woman's encounter with a swarm of mayflies has gone viral. Are videos from Illinoisans dealing with these bugs coming soon? Probably.
Georgia Seay-Horn pulled into the Mapco Express BP station in Hendersonville last week for a fill-up. She didn't end up getting the fuel she needed because a "creepy" swarm of mayflies had basically covered up the pumps (and a lot more):
So, can we expect to see mayflies by the millions here in Illinois in the very near future? Yep.
You may remember this from a couple of years back: