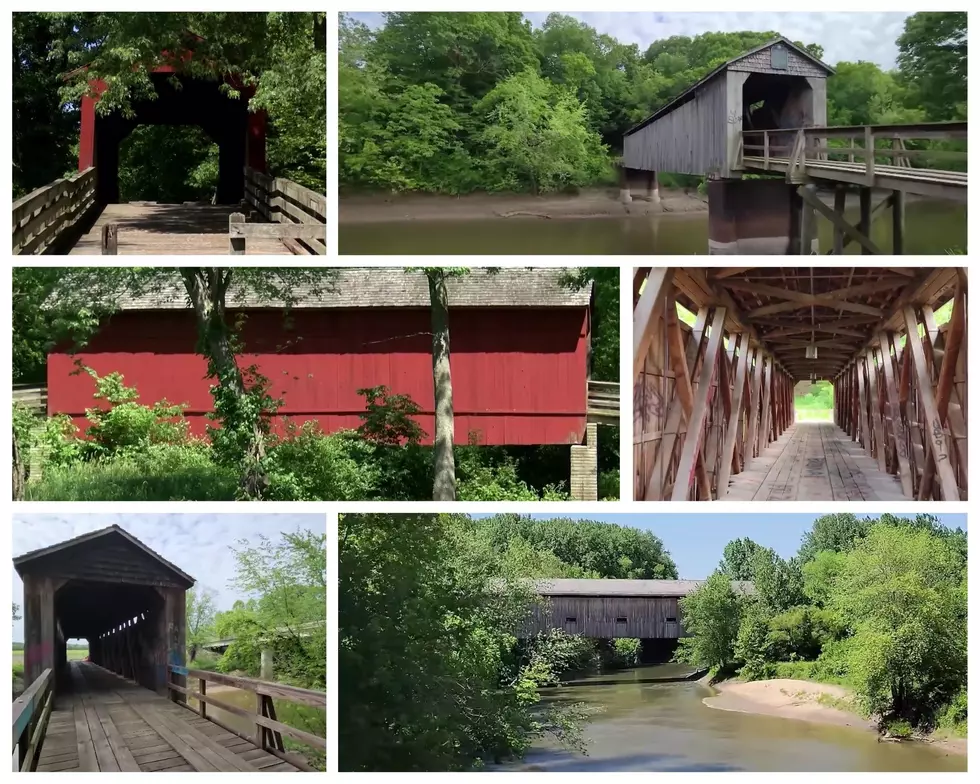 A Bridge to the Past: The Remaining Covered Bridges of Illinois
WGN News via YouTube/Canva
They don't make bridges like they used to and that's kind of sad. A new video tour shows the remaining covered bridges in Illinois which harken back to a long-gone era of travel.
If I could give a high-five to Destination Illinois' Jack Gerfen of WGN News, I would. He just shared an excellent tour of many covered bridges which have managed to survive the years in Illinois.
Many of these make me wish we could just freeze time and preserve this history so future generations could experience it. See if these old bridges don't take you back.
A Bridge to the Past: The Remaining Covered Bridges of Illinois
I highly recommend watching Jack's video walkthrough of these vintage Illinois structures.
A few years ago, Only In Your State also shared covered bridges which have survived in Illinois including a few in the video tour.
If you check the Wikipedia page, you'll see the dwindling list of 9 covered bridges which remain. Many of them are still easily accessible today. If this is an era that interests you, best to see them while you can. Several appear to have been damaged by vandals already. That's sad as these old covered bridges really are a valued part of our history. One that is sadly slowly but surely fading away.
See Inside a Tiny House Minutes from Dot Foods in Mt. Sterling
What Remains Inside of an Abandoned 1876 Missouri Mansion
More From WROK 1440 AM / 96.1 FM