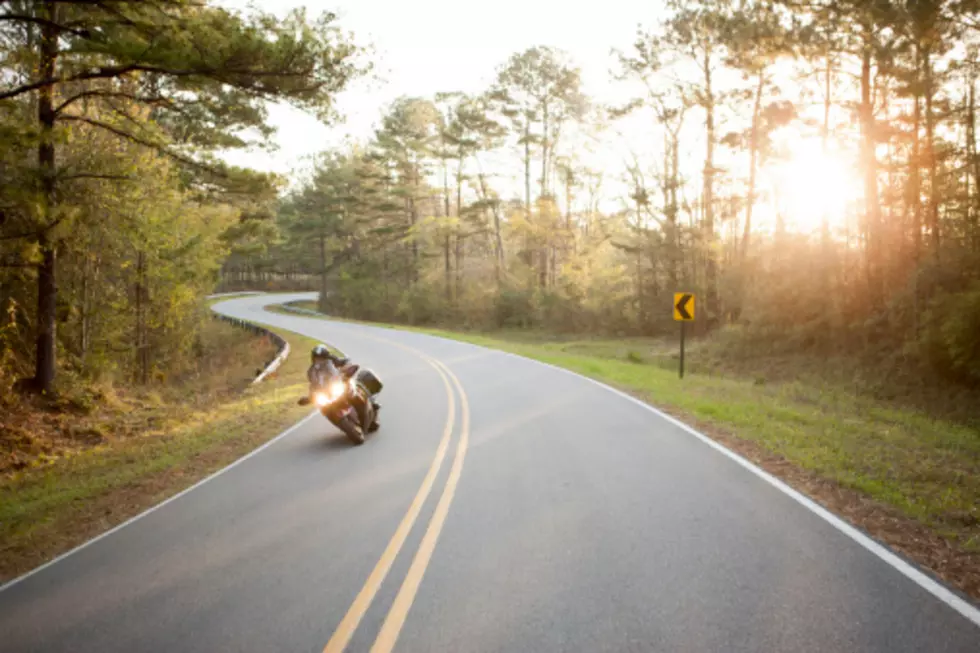 May is Motorcycle Awareness Month In Illinois, So Let's Start Seeing Motorcycles
Getty Images
As a pre-drivers license teenager, I had a on road/off road motorcycle that I used to ride around a farm and forest area that I had permission to use. I was looking forward to getting my drivers license, and my motorcycle license, too. The day that I came home from getting both, I discovered that my dad had sold my motorcycle that morning.
"It's not your driving that I'm worried about," he told me, "It's all the other people out on the roads who just don't see a guy on a motorcycle until it's too late. You want a motorcycle? When you don't live here, and you're paying your own bills, get one then. Until then, this is a motorcycle-free house."
To be fair, when my dad was a much younger man, he had a motorcycle. He and a friend even road-tripped up to Alaska on their motorcycles in 1940, so it wasn't as though he didn't know anything about them. The friend he took the Alaska trip with was killed on his motorcycle a couple of years afterward, the victim of a drunk driver. He'd also lost two co-workers to being struck by cars while out on their Harleys. He'd seen enough to know that he wasn't going to lose his kid the same way.
Illinois' Governor, Bruce Rauner, put on his leathers yesterday and hit the road, joined by fellow motorcycle enthusiasts and safety advocates to kick-start the riding season and launch the Illinois Department of Transportation's annual "Start Seeing Motorcycles" campaign. The governor proclaimed May as Motorcycle Awareness Month in Illinois for the 34th consecutive year to call attention to the need for all roadway users to be especially vigilant and aware of motorcycles.
Although motorcycles represent about 3 percent of total vehicle registrations in Illinois, they account for almost 15 percent of all traffic fatalities. There were 1,078 traffic fatalities in Illinois in 2016, according to preliminary IDOT data. Of those, 154 were motorcyclists, an increase of eight from the previous year.
Here the Governor taking a ride last year:
More From WROK 1440 AM / 96.1 FM