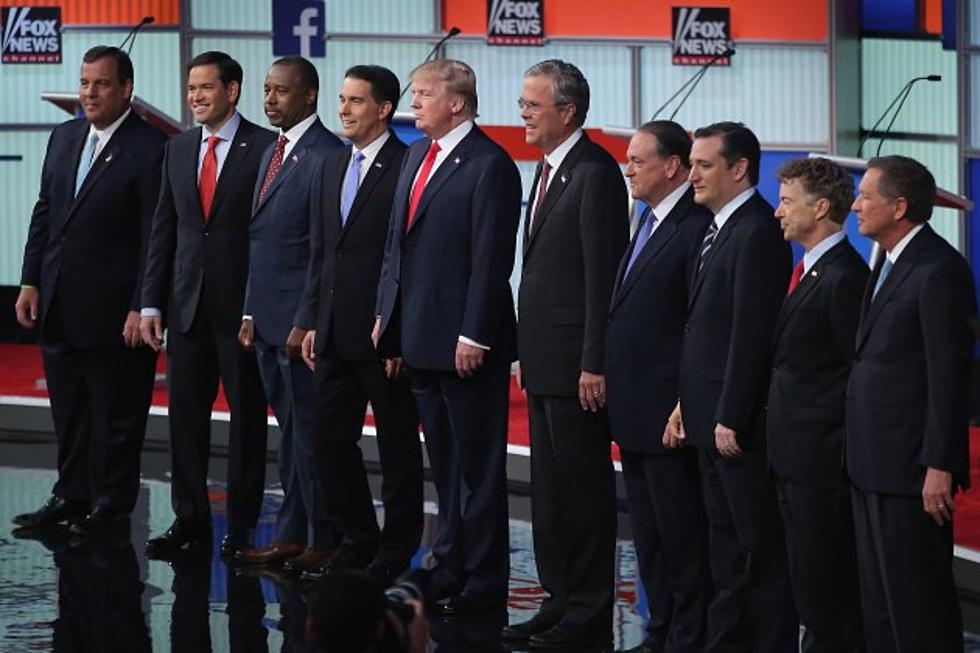 Listen To the Second Republican Presidential Debate on WROK
Scott Olson, Getty Images
The 2016 Presidential race is well underway and this week the second Republican debate can be heard live right here on WROK.
The September 16 debate will be held at the Reagan Library in Simi Valley. The top 10 candidates overall -- plus Carly Fiorina, whose average support places her within the top 10 in polls conducted after August 6 -- have all qualified for the 7:00 p.m. debate. The remaining four candidates, Gov. Bobby Jindal, George Pataki, Sen. Lindsey Graham, and Rick Santorum, will appear during an earlier debate beginning at 5:00 p.m.
This debate is hosted by CNN and Salem Media. The moderator will be CNN's Jake Tapper, while CNN's Dana Bash and WROK's Hugh Hewitt also will be asking question.
WROK's coverage will begin at 4 p.m. with a pre-debate special and will continue though both debates. A post-debate wrap-up show will run until 11 p.m.
Again, catch all of the coverage right here on WROK or streaming live at 1440wrok.com or via the RadioPup app.
More From WROK 1440 AM / 96.1 FM