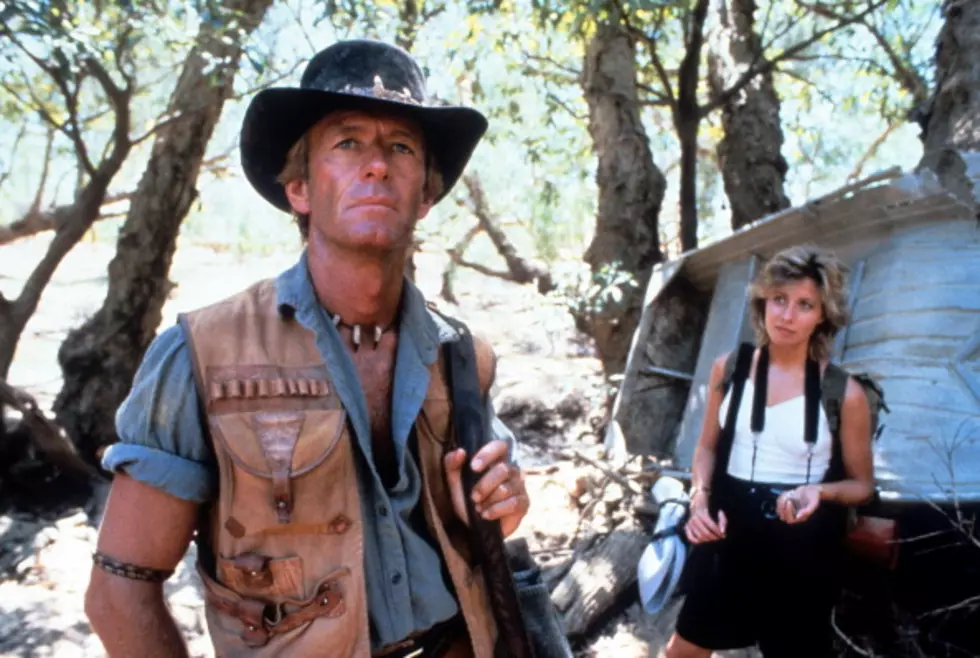 Is This Guy Crocodile Dundee's Dentist?
Paramount, Getty Images
You may recall the line delivered by Paul Hogan, better known as Nick "Crocodile" Dundee, in the movie of the same name. When a would-be robber pulls out his knife to convince Dundee to hand over some money, Dundee calmly points out to the robber, "That's not a knife. This is a knife," while pulling his oversized blade and shredding the robber's clothing. Crocodile Dundee was unflappable in the face of danger.
The same goes for this nameless guy from the Australian Outback. Sure, he could try to find a qualified, licensed, hygienic practitioner of oral health to tend to his tooth problems, but in his world, that's not a dentist. This is a dentist:
(Warning, although somewhat unintelligible, there is some NSFW language)
More From WROK 1440 AM / 96.1 FM