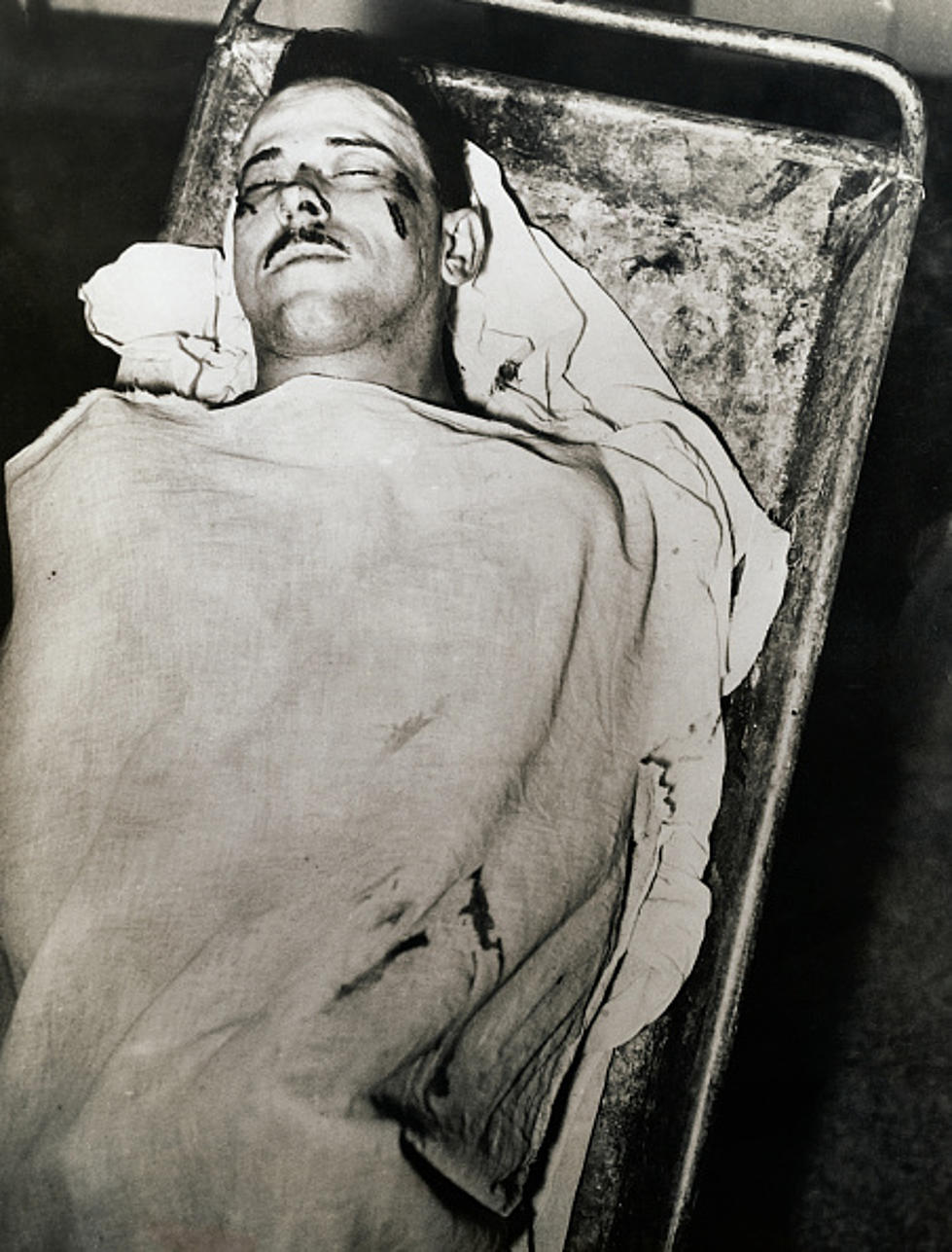 Indiana Is Going To Exhume John Dillinger's Body
Corbis, Getty Images
I know, the first question you have is the same one I had. Why?
The answer is that no one seems to know, and those who do know aren't saying anything.
One reason may be that it could put to rest conspiracy theories suggesting that the violent criminal some people considered a folk hero during the height of the Great Depression isn't even buried in his marked grave.
The other reason may be that there's an upcoming documentary special that will air on The History Channel.
The Indiana State Department of Health approved a permit July 3 sought by Dillinger's nephew, Michael C. Thompson, to have the body exhumed from Crown Hill Cemetery and reinterred there.

The permit doesn't give a reason for the request, and Thompson couldn't immediately be reached for comment. However, Dan Silberman of A&E Networks says the exhumation will be covered as part of a documentary on Dillinger for The History Channel.

Indiana health department spokeswoman Jeni O'Malley said that based on the permit, the agency expects Dillinger's body will be exhumed and reinterred on Sept. 16 - the date listed on the document.

But digging up Dillinger's grave might prove a difficult task because days after his son's funeral, Dillinger's father had the casket reburied under a protective cap of concrete and scrap iron topped by four reinforced-concrete slabs, said Susan Sutton, a historian with the Indiana Historical Society.

 
More From WROK 1440 AM / 96.1 FM