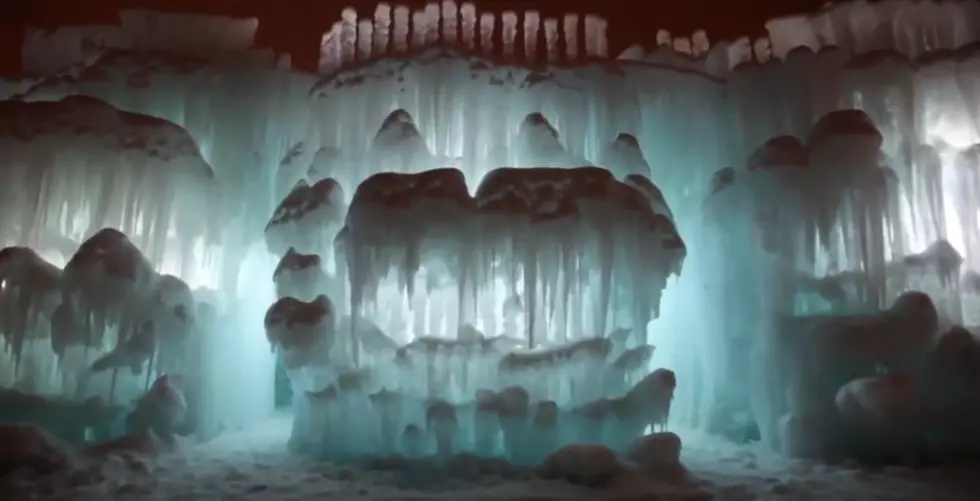 Ice Castles Opening This Weekend in Lake Geneva
Ice Castles Visual Media: YouTube
We've known for several months now that Ice Castles was coming back to Lake Geneva, Wisconsin in 2020, but we didn't know when they would open...until now.
Since before the holiday season crews have been hard at work in Lake Geneva creating magical works of ice for us to all enjoy, but then Mother Nature treated us to unseasonably warm weather over Christmas and ruined all their hard work.
The good news is, they've been working around the clock since then to rebuild, and the Ice Castles will be open for our viewing pleasure this Friday, January 31st!
If you went to see the Ice Castles last year in Lake Geneva, they are in a different location this year and will have a bunch of new things for you to be mesmerized by.
This year's icy experience is at Geneva National Resort and Club (1221 Geneva National Ave S, Lake Geneva). But the castles' location is not the only difference.

Ice Castle crews say the space is much larger than last year's castle. So more people will be able to check it out. There is also double the amount of towers — and that includes more lights and features.
Joe Weiler, build manager for the Ice Castles in Lake Geneva told mystateline.com that this year's display has  "a really cool fountain this year. We're going to have a lot more slides than we did last year; a lot more tunnels for the kids".
Advanced tickets and reservation times are on sale now at icecastles.com/wisconsin; better buy them now while you still can and before all the fun melts away!
More From WROK 1440 AM / 96.1 FM