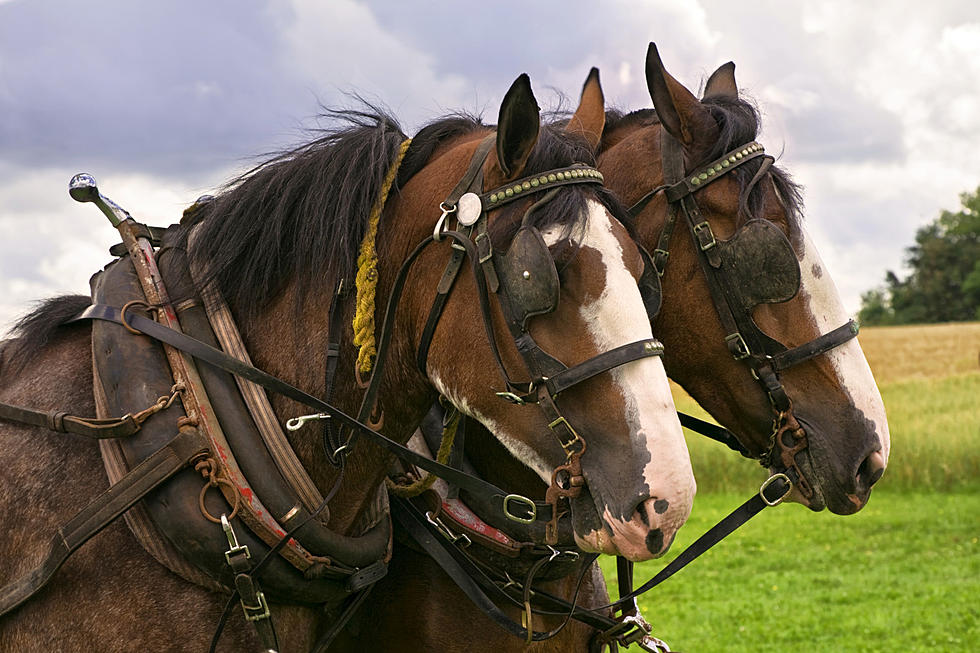 Horse Lovers! Spend a Magical Day with 25 Clydesdales on Illinois Farm
onepony
No other horse breed that gets the kind of reaction a clydesdale gets. They're so beautiful. Spend a day among 25 of these gentle giants and 4 of their babies.
Spend an Afternoon Up Close and Personal with Clydesdale Horses
These giant beauties originate from Scotland but it's America that loves this horse breed most. Maybe we have Budweiser to thank for that.
Come spend a day on the farm with these gentle, over six-foot-tall giants. With feet the size of the plate you ate dinner on last night, they will be dazzling those who make it to Pecatonica, Illinois for one very remarkable day.
Behn Bros./ GlenCoe Clydesdales at 17290 Kelley Road in Pecatonica is hosting a totally free 'open barn' day.
For over 40 years, three generations of Behn Bros have been breeding gorgeous 1-ton horses.
On Sunday, October 3, from 1:00 p.m. to 5:00 p.m. you'll be able to get up close to these very special horses. There are close to 25 clydesdales on their farm. Also on their farm this year, are 4 clydesdale babies. You can expect to see lots of activity while you're there. Clydesdale love having visitors and they love to perform.
You cannot miss this 'open barn' event, it only happens once a year.
5 of the Most Amazing Apple Cider Donut Trips in Illinois
Fall seems to be the season most of us think we'll start exercising to lose the summer excess, but hold on, not so fast. You have to get a sack of donuts first.
31 Photos Proving There's No Illinois Town More Beautiful Than Galena
More From WROK 1440 AM / 96.1 FM