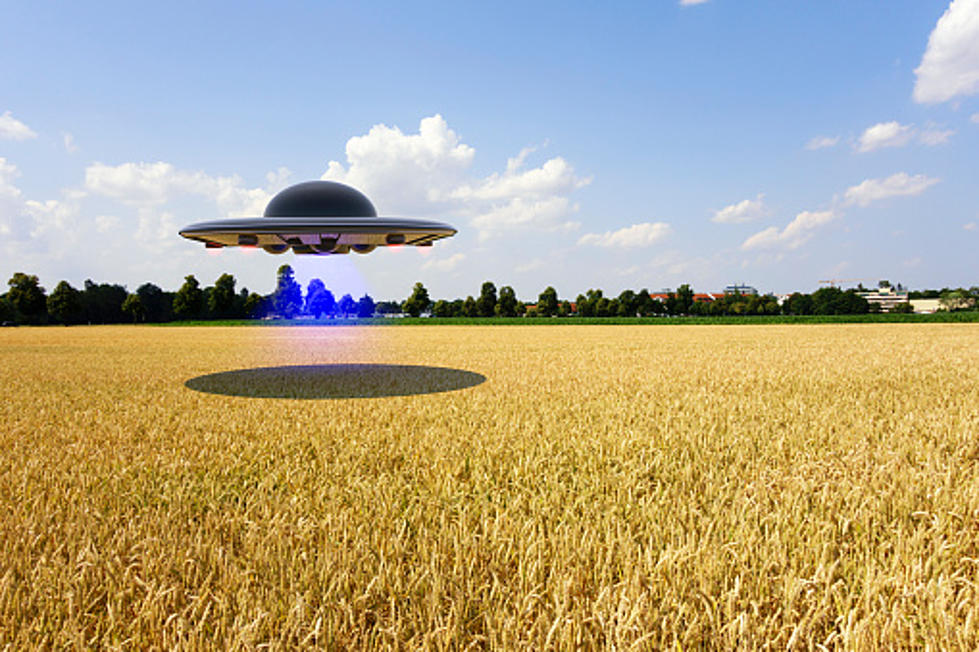 Here's How Many UFOs Have Been Reported In Illinois This Year
Getty Images
UFOs have certainly been making news a lot over the past few years, especially with highly credible witnesses coming forward--often with video evidence. We're having UFO/UAP hearings on Capitol Hill, and some new laws have been put into place to increase "transparency" when it comes to what the government knows about these things.
In the past, some of those people who've claimed to have seen a UFO often kept it to themselves for fear of being labeled a lunatic, but with UFO talk going on everywhere, more of us are willing to stand up and say that we saw something without worrying that everyone would laugh at the idea.
All of which begs the question: are we getting more Illinois reports of UFO sightings in 2023 than we've gotten in the past?
The National UFO Reporting Center (NUFORC) Says That There Have Been Close To 2,000 UFO Reports From Across The Country Here In 2023
It shouldn't come as any surprise that California leads the nation in UFO sightings in 2023 with 237 reports since the beginning of the year. More people live in California than any other state, and the majority of them are somewhat strange, so it makes sense.
Following California, according to NUFORC's data, is Florida with 170 reported sightings, then comes Washington state, where the residents have reported 108 sightings since January 1st.
Bringing up the rear with skies that are apparently very sparsely populated by UFOs, you've got Rhode Island with 2 reported sightings. Washington DC had 3, and Montana and North Dakota had 4 reported sightings each.
Now, Let's Take A Look At The Number Of Reported UFO/UAP Sightings In Illinois And The Midwest
Looking over NUFORC's website where they keep a running tally of sightings state-by-state, I see that here in Illinois, we've had 44 UFO sightings reported so far this year. Our neighbors to the north in Wisconsin have had 25. Iowa has 16, Missouri has 37, Indiana residents have reported UFOs 32 times this year, Michigan is at 60, and Kentucky has logged 19.
Out of the 44 sightings here in Illinois, only one came from Rockford. That report, dated April 12, 2023, at around 9pm, details an unknown-shaped object that changed colors and emitted beams of some sort:
When my daughter(who was 4 years old at the time) and I got out of the car, I started to get the clothes out to take them inside the laundromat. My daughter yelled "look mommy a shooting star", and I looked up at the sky to see what she was talking about. Once I started looking at what she thought was a star, indeed it was shooting up like a shooting star, but then it just stopped moving and started having this green glow pulsating around it. I instantly took my phone out and started recording. I recorded for about 2-3mins, and during this time the object had changed colors, did circles in the sky, and it would go back and forth from a very bright light to a very dark spot in the sky. It even changed shapes while it was flying(circle object to a long rectangular object then back to a circle).
READ ON: Weird, wild UFO sightings from throughout history
More From WROK 1440 AM / 96.1 FM