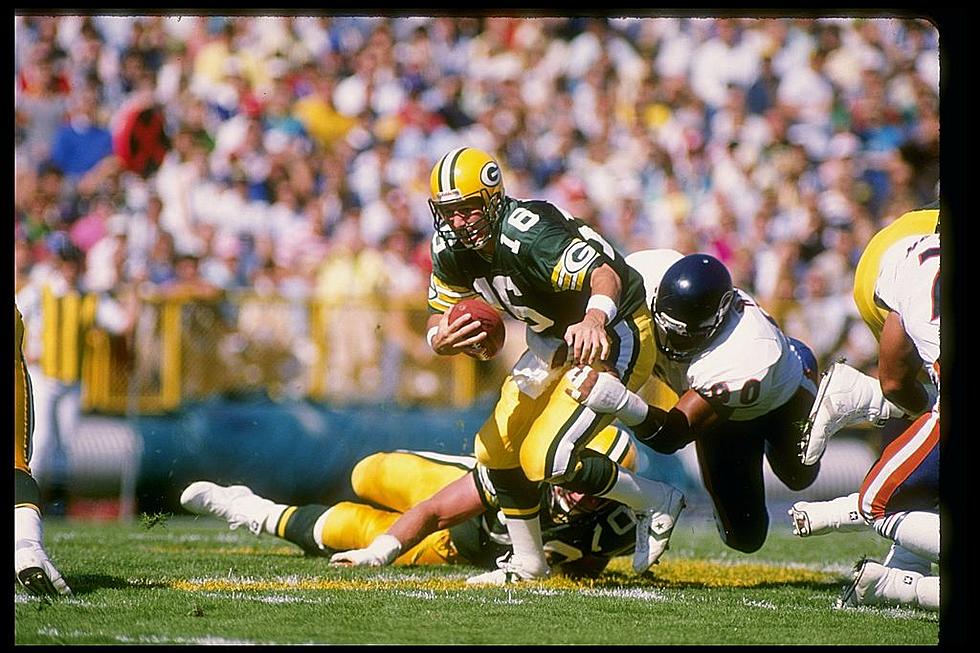 Green Bay's Ugly QB History Before Favre & Rodgers Could Return
Getty Images
The before Brett Favre and Aaron Rodgers ugly quarterback history could be returning to the Green Bay Packers.
Opening Statement
This is what I tell Packers fans that I know... "You have been lucky to have two awesome quarterbacks play one right after the other on your team. That is very rare. enjoy it now because there will not be three."
I know it is not impossible but the odds are against it.
I do have a few friends that are Green Bay Packer fans. I give their team credit because they have witnessed quite a winning run.
It is very difficult for any NFL team to find just one Hall of Fame quarterback in their history. That makes Brett Favre followed by Aaron Rodgers even more incredible. Back-to-back amazing players. That is very unusual. Sorry, there will not be a third.
I was waiting on the day for Favre to retire to then to have Rodgers step up and play even better. Both quarterbacks have broken my heart several times in my life. I have been patiently waiting for this streak to come to an end.
Observation Of A Chicago Bears Fan
I will be completely honest with you. I am a lifelong and diehard Chicago Bears fan. My family has been season ticket holders since 1982. I have no love for the Green Bay Packers.
I can also admit that I do not know a lot of details about the team history of the Packers including the quarterback position.
My knowledge comes from watching season after season of games between the two division rivals. I do believe that does give me some credibility.
Green Bay Packer Quarterback History
My personal history of following the Bears was taken to the next level when my family started attending games in 1980.
I understand earlier that Bart Starr was a special player for the team but from 1980 to Brett Favre there were a few "Chicago Bear" style quarterbacks playing on the Packers. When I say that, I mean bad QBs.
Here are a few names you might remember
Lynn Dickey - When I was a kid, one of our neighbors had moved to the Chicago suburbs from Green Bay for a job. He despised Dickey.
Randy Wright - He played against the 80s Bears with their 46 Defense. He never had a chance.
Don Majkowski - His nickname was the Magic Man but I never saw anything magical about his games.
Sorry if you are a Packer fan and I offended you. You have to admit, those guys could have easily played for the Bears.
Packers Future At QB
It is not looking good for an Aaron Rodgers return to the team. This could be the end of the great quarterback era in Green Bay.
The QB of the future is supposed to be Jordan Love. Well so far, that is not looking like an instant solution. I believe he has a better chance of becoming the next Randy Wright instead of Brett Favre.
Good luck Packers fans. Just remember, Chicago Bear fans know how you feel.
TACKLE THESE: Check Out the Best Uniforms In Each NFL Team's History
Flashback Rockford IceHogs Photos From First Season
Video: Green Bay Packer Dean Lowry discusses going from Rockford, Illinois to the NFL
More From WROK 1440 AM / 96.1 FM