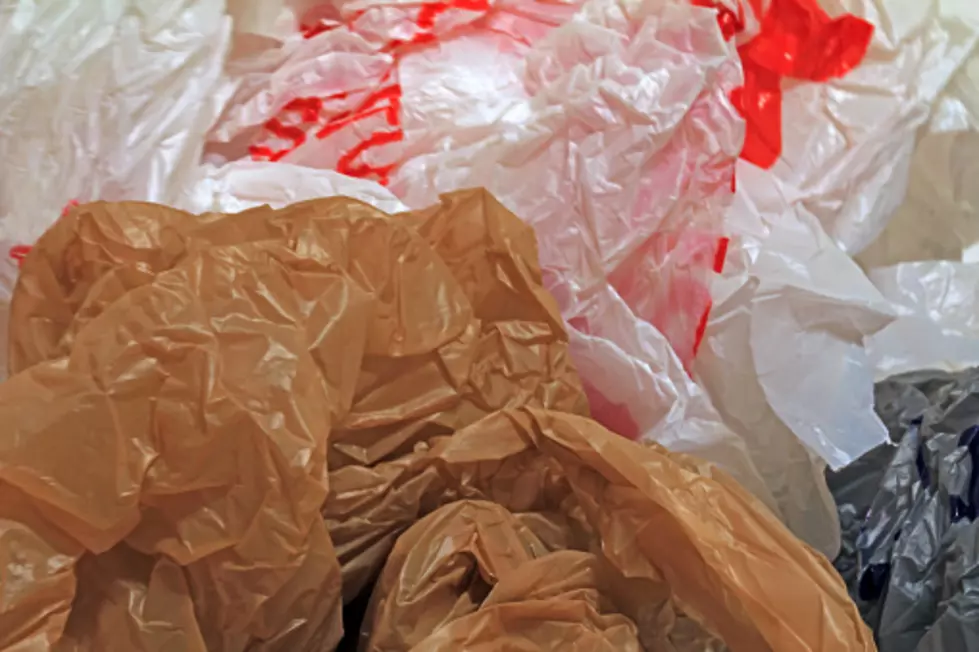 Gov's New Budget Would Impose Statewide Tax On Plastic Bags
Getty Images
A new 5-cent statewide tax on plastic bags would hit up Illinois shoppers for as much as $23 million in state revenue. Chicago would be exempt from the new tax, since it already has a tax in place.
Governor J.B. Pritzker included a statewide plastic bag tax in his proposed fiscal year 2020 budget released February 19th.
The proposed budget reads, "the state can reduce the use of plastic bags in check-out lanes and generate $19 million to $23 million in new revenue with a five-cent-per-bag tax depending on whether or not the City of Chicago, which already has a plastic bag tax, is exempted."
If there's one thing we can be sure of, it's the fact that Illinois needs money. Lots and lots of it.
But, is this the way to go about it?
According to the National Conference of State Legislatures, or NCSL, Illinois would be the only state in the nation with a plastic bag tax.

California bans single-use plastic bags and mandates certain businesses to levy a 10-cent minimum charge for recycled paper bags, reusable plastic bags and compostable bags. The stores that sell the bags keep the fee money. Washington, D.C., in 2009 passed a 5-cent tax on disposable paper and plastic bags for businesses that sell food or alcohol.

In contrast to Illinois, NCSL research shows neighboring states such as Missouri, Iowa, Wisconsin, Michigan and Indiana all have state laws on the books preventing local bag taxes.

 
More From WROK 1440 AM / 96.1 FM