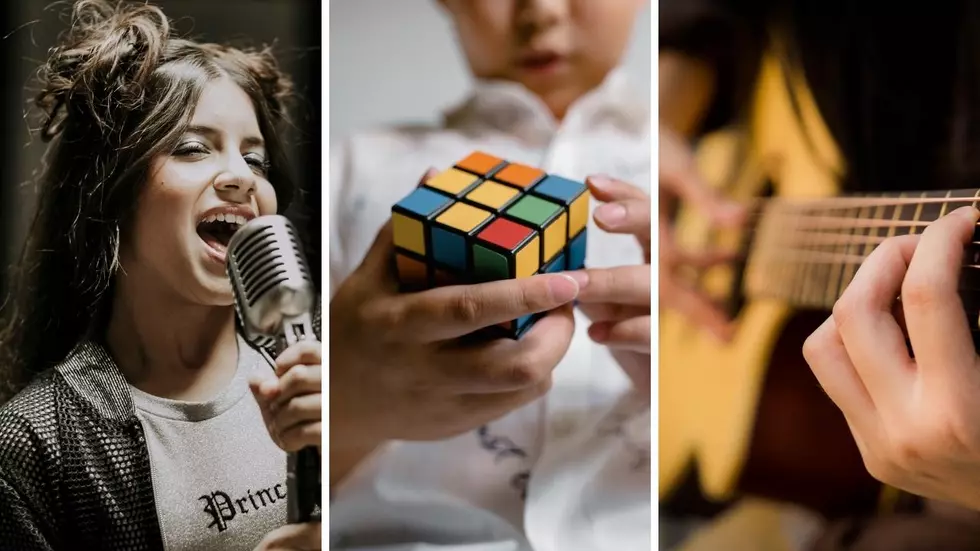 Illinois Virtual Talent Show Giving $500 To Best Talent In The 815
Canva
Do you think you have what it takes to win $500 in the Stateline?  Submit your unique talents to this Virtual Talent Show and find out!
The Golden Apple Foundation Is looking for their next 815 Rising Star and the contest ends on May 31st.  This is a pretty sweet gig for anybody who has a special talent they want to show off - you can be any age to enter, too!
815 RISING STAR
It's simple: submit a video showcasing your talent, cross your fingers you get placed in the TOP 20 best acts, and raise the MOST donations from the community to rise to the top and WIN $500. 
If you secure 2nd Place you get $250 and 3rd Place gets $100.
The Top 20 acts chosen will be featured on WTVO's show for the community to see.  To make this contest even more fun, winners will receive gifts from presenting Sponsor Wendy's and an engraved 815 Rising Star trophy to show off!
Don't think you're limited to any specific talent - if you can sing, dance, play an instrument, paint cool art, juggle, or even solve a rubik's cube... they want to see!
To be eligible for this Talent Show, here are the rules:
The show is open to anyone of any age living in Winnebago and Boone counties
Talents may include, (but not limited to) singing, dancing, playing an instrument, performing magic, acting, drawing, etc. No lip syncing.
Videos must be 2 1/2 minutes or less.
All performances will be screened for appropriateness by the Golden Apple Committee.  Your act, costumes, and any music in the background should be suitable for a family friendly show.
All videos must be current and be filmed in 2021 or 2022. Last year's participants are encouraged to submit a new performance video.
To submit your auditions, you can find the form here!  Good luck & have fun with it!
Rockford's Largest Home For Sale - 12529 North Weldon Road
Can You Identify These 20 Intersections in Rockford?
Rockford has some weird intersections as well as "worst" intersections. Test your knowledge and see if you can correctly name all 20 of these interactions in the forest city.
More From WROK 1440 AM / 96.1 FM