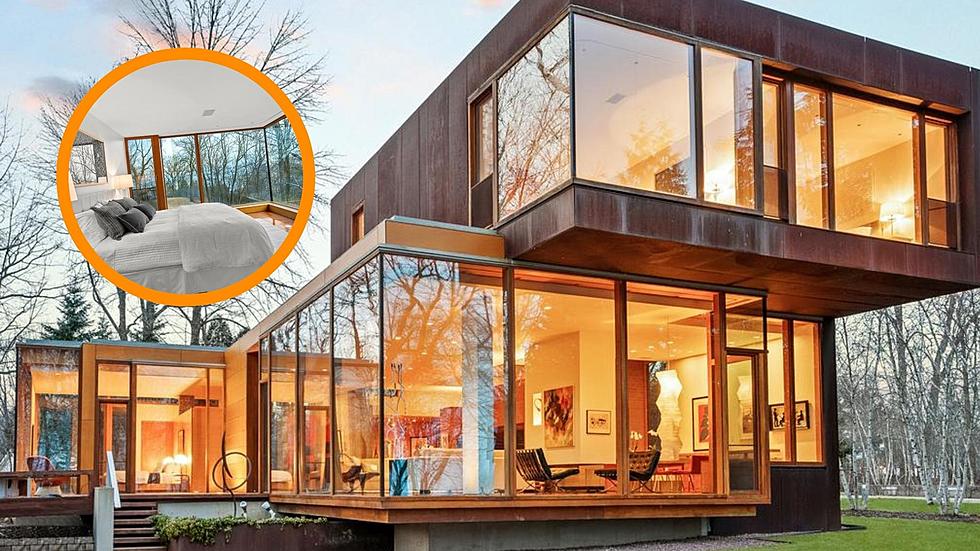 Glass-Walled Wisconsin Home For Sale Is Straight Out of A Horror Movie
Mahler Sotheby's International Realty
If you like to have privacy in your home, this Wisconsin home sure isn't for you.  Every inch of this place is basically glass and the neighbors can see right into your bedroom.
Isn't it nice sometimes (or all the time) to be naked in the comfort of your home with windows closed, shades pulled, and you don't have to worry if someone sees you pantless in your kitchen cooking dinner?  Well, you probably wouldn't get that comfort in this Wisconsin home for sale.
I've been looking at the front of this house forever and realized it reminds me of the house from the movie 'When A Stranger Calls' because of the glass windows.
Because of this movie, I never wanted to own a house with all glass windows.
On the bright side, this home is GORGEOUS!  This place was designed by La Dallman Architects and it couldn't be more eye catching.  It's on the market for $2.3M.
Though it must take a lot to clean those windows, I would love all the natural sunlight beaming in everyday.  It sits atop a ravine, so the views of Lake Michigan are breathtaking!
With 3,878 square-feet of living space on a 1-acre property, you'll find a gourmet kitchen, 3-sided fireplace, and a large soaking tub that you'll never want to get out of.
Seriously, look at this gourmet kitchen.  It's goals, forsure.
Let's take a look at this rest of this house before I buy it myself for $2.3 million dollars.
$2.3 MILLION DOLLAR FOX POINT WISCONSIN HOME
Gorgeous Wisconsin Home for Sale Has a Bathroom With Three Toilets
If your dream includes a bathroom with three toilets, look no further.
Wisconsin Home Named Among Best Airbnbs to See Fall Foliage in America
More From WROK 1440 AM / 96.1 FM