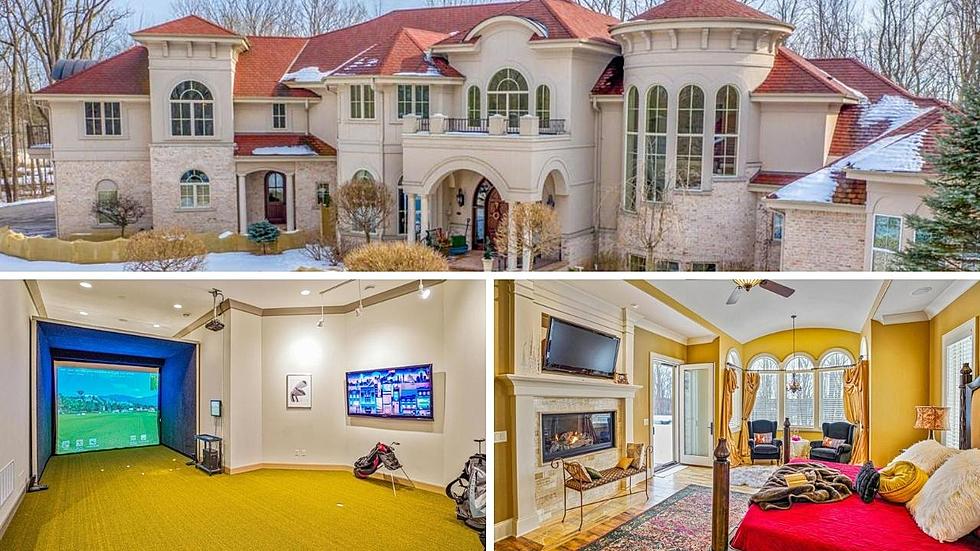 A Wisconsin Home Just Went On The Market For $6 Million Dollars
Regency Realty Inc
Everybody, as some point, dreams about what they want in their dream home.  Realistic or so far out of reach, we think about it!
I definitely want a wing in my dream mansion all for my fur babies, Ramen and Noodles.  Yep, I said it and I'm not ashamed!  It'd be sooo cool to have an entire room full of cat towers, wall jungle gyms, and self-cleaning litter boxes.... less work for me!
I came across this Wisconsin mansion that just went on the market for a whopping $6 million dollars.  That's a lot of money.  There are 2 reasons this place is so expensive, #1: there's an elevator to take you to each level of the house.  #2: there's a golf simulator so you don't have to go out to the golf course yourself.
Did I mention a movie room and outdoor inground pool, too?  This place is FULL of luxurious amenities you wish you had!
BROOKFIELD WISCONSIN MANSION
I'm waiting for the day one of these mansions I stumble upon has a moat and draw bridge.  If any of them should have it, it's this one honestly.
This home is 13,000 square feet with 11,000 square feet of finished space.  Inside has an elevator that literally takes you to a private suite, too.  Crazy!
Like I said, there's an inground pool in the backyard (if that's what we're calling it) and I can't imagine how much it costs per year to maintain.  The neighbors next door to me have an inground pool and it costs a few thousand every year they said!
Of course the heating bill would be insane living here.  That's why you have 5 fireplaces to keep you warm!  Now you're wondering what the inside of this bad boy looks like.  I gotcha, get ready for an overload of design, tons of yellow, browns, and orange hues. Check it out!
$6 MILLION DOLLAR BROOKFIELD WI MANSION
Marvelous Lake VIlla Mansion for $100 Per Person
Take a Look Inside This Million Dollar Tropical-Themed Wisconsin Mansion
One of Wisconsin's most distinctive homes has just hit the market, take a look inside.
More From WROK 1440 AM / 96.1 FM