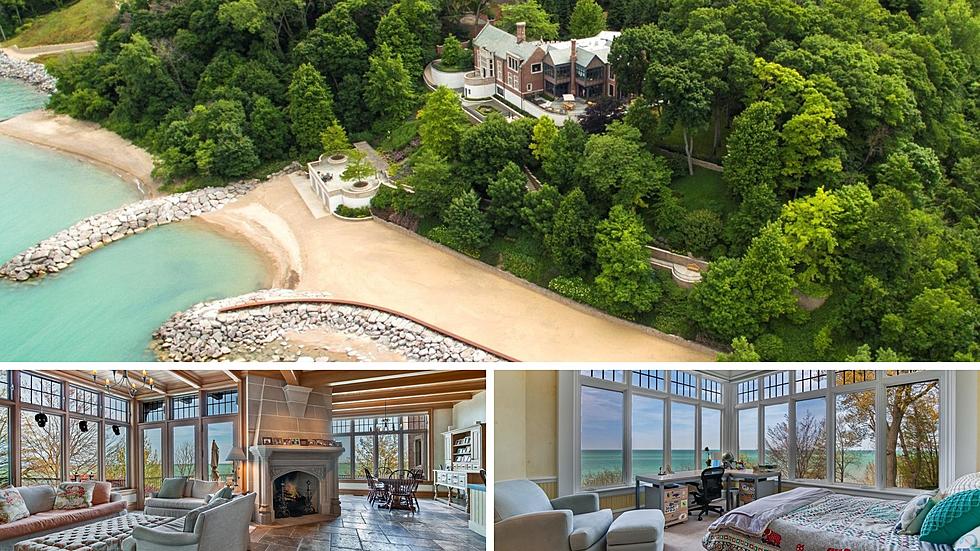 12 Million Dollar Illinois Mansion Has Stunning Island In Backyard
Canva
If you have a few million dollars just burning a hole in your pocket, I suggest you fork it over and buy this $12 million dollar mansion in Lake Forest, Illinois asap.
In my dreams, I definitely don't see myself living in a mansion this massive.  Imagine losing your phone in one of these rooms and it's on silent... I'd lose my mind.  Though, it would be a fun place to play hide and seek with the 6 bathrooms & 6 bedrooms it has.
Bonus: it has an island all to itself.
This backyard is one of a kind!  You can always feel like you're on vacation without stepping foot outside of your property. Must be nice to be wealthy!!!
The courtyard also features a beautiful water fountain and perfect scenery behind it to take some breathtaking photos.  The entire exterior of the home is made of brick, stone, and limestone.
This is a first for me, hanging pots and pans above the kitchen island?  Smart move.
This kitchen has a lot you can't even see:  Double oven, microwave, dishwasher, high-end refrigerator (didn't know that was even a thing), freezer, washer, dryer, disposal, and a wine refrigerator. WOW.
How does 9,000 square feet of living space sound?  That's way too much for me haha.  I'm totally okay with my 1,200 square foot apartment with a small balcony, but an entire island would be pretty sweet to come home to after a long day...
Take a look at the rest of the house below (especially the master bedroom)!
See The Inside & Outside Of This 12 Million Dollar Mansion!
$190,000 7 Bedroom Home For Sale 90 Minutes From Rockford
Historic Italianate Seven Bedroom Home For Sale In Nearby Oregon
Pine Hill Inn, originally built in 1874, has transformed with the times while maintaining its historic integrity.
More From WROK 1440 AM / 96.1 FM